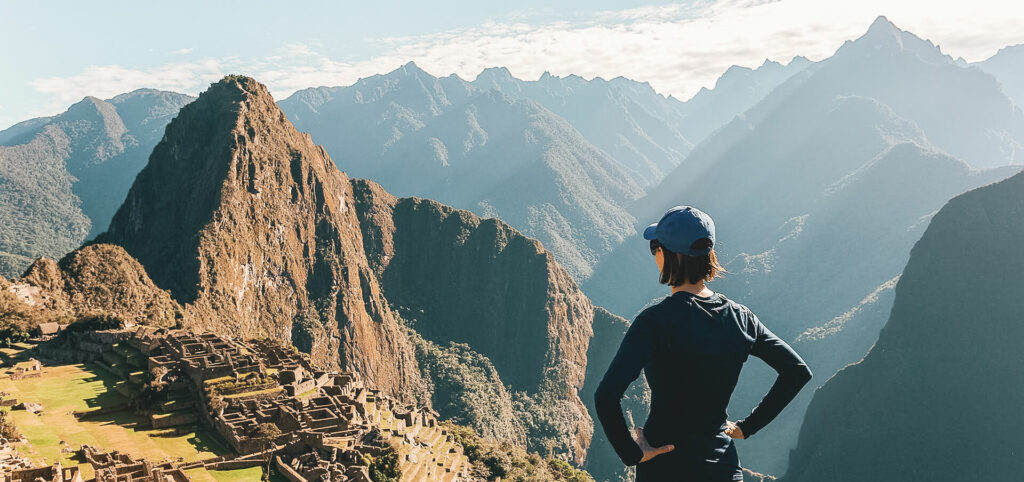 There are many ways to get to Machu Picchu. However, almost all of them involve a hike. Machu Picchu Mountain is a steep enough climb – its peak, just behind the citadel itself, is 2,720m. If you've longed to see it yourself, but are wondering: How do you get to the top of Machu Picchu? This is the post for you.
How do you get to the top of Machu Picchu?
You have a few options when it comes to getting to Machu Picchu. First off, you can get the train to Aguas Calientes from Cusco. From there, you can take a bus right to Machu Picchu, or trek to the entrance, which takes around 2 hours. You can also hike the Inca Trail, which takes around 4 days. This trail is notoriously popular, which is why we go a different way…
Trekking via Choquequirao
We opt to also take in the ancient site of Choquequirao on our expedition. One, this is an incredible place that's twice the size of Machu Picchu but receives less than half the visitors. Also, Peru is a long old flight from Dublin. We believe that if you're going to fly that far, you need to get more out of it! Our 16-day Machu Picchu itinerary includes 9 days of trekking. You get to see the Peruvian Andes in all their glory, as well as bonus spots off the beaten track. We reckon it's the best possible way to get to Machu Picchu.
How high is Machu Picchu?
Though the summit of most expeditions is at the highest point, Machu Picchu is a little different. The altitude of this sacred site is 2,430m. Funnily enough, the city of Cusco, where most people start their journey, is 3,400m. This means that, while the altitude undulates throughout the trek, you're largely decreasing rather than gaining height.
You can read all about our expedition to Machu Picchu here. We also have the Ultimate Guide to Machu Picchu, which answers all your questions!