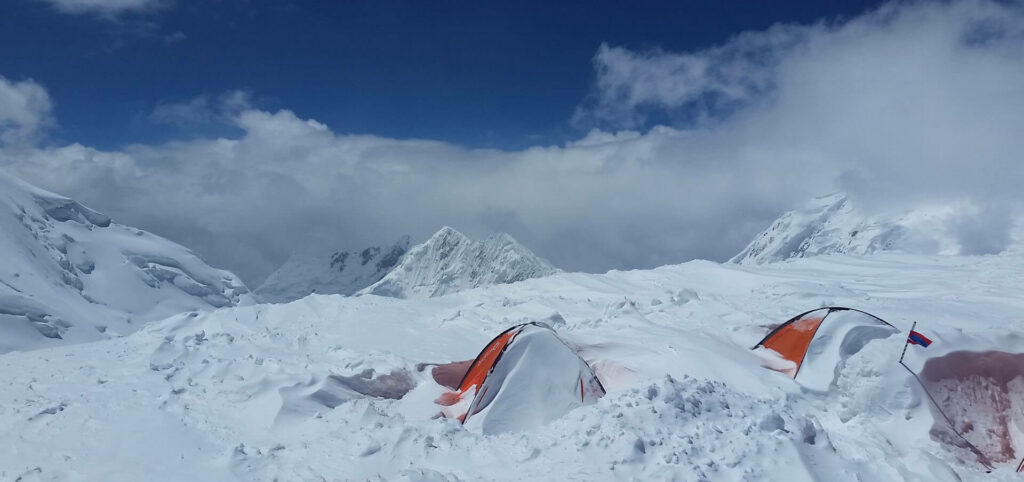 The climb up Peak Lenin is one of the toughest challenges around. In fact, it's the toughest expedition that we currently offer at Earth's Edge. Standing at a height of 7,134m, Peak Lenin is located in the Pamir Range on the border of Kyrgyzstan and Tajikistan. It is the third highest peak in the former Soviet Union and the second highest peak in Kyrgyzstan after Peak Pobeda (7,439m). But it's not just the height that makes this a challenge. If you're wondering how hard it is to climb Peak Lenin, we've got the answers…
How hard is it to climb Peak Lenin?
Here's something to throw you off the loop – you'll often see Peak Lenin referred to as the world's easiest 7,000m peak. Technically, it's no more of a challenge than Elbrus or Mont Blanc. But there are other elements that make this mountain so tough. Navigating proper acclimatisation, high winds, extreme cold and a long summit day make this a formidable challenge.
What can I expect?
We give all of our expeditions a difficulty level. Peak Lenin is a level 9, which means you can expect…
An average of 6 to 8 hours per day at altitudes not usually exceeding 7,500 metres. Typically, it will involve one extremely long and/or tough day to reach a summit. Typical elevation gain per day would be 500 – 1000 meters and with at least one day over 1200 metres. Added to this will be the remote location of the expedition, the fact that you will typically need to carry your own equipment and that most of the route will be heavily glaciated.
You should be comfortable withstanding harsh mountain conditions for several days in a row on a long expedition. The itinerary is likely to change due to weather conditions. As a rough guide, you should be comfortable walking for 8 hours per day carrying a 20kg pack for two days in a row.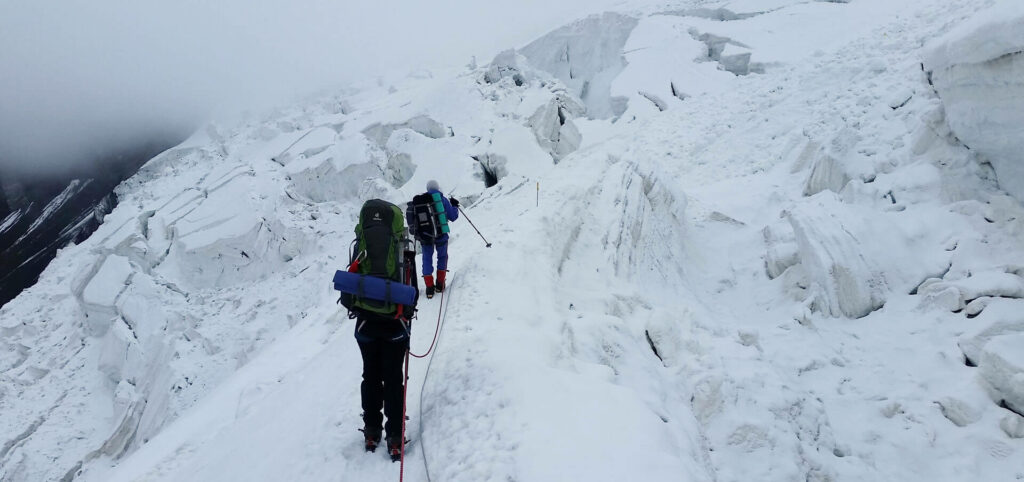 How long does it take?
Because of the challenges we face climbing Peak Lenin, we allow for a longer expedition at 23 days. That way, we are allowing for proper acclimatisation. It also means we can be flexible with our summit attempts in accommodating any bad weather we face. We are also roped in for the entire route.
How fit do I need to be?
In short? Very! Climbing Peak Lenin is an arduous expedition. You need to make sure that you have adequately trained in order to give yourself the best chance of successfully reaching the summit. We also have a training day built into the schedule, so those with less technical experience can learn how to move on snow and ice effectively.
To read more about our expedition to climb Peak Lenin, click here…