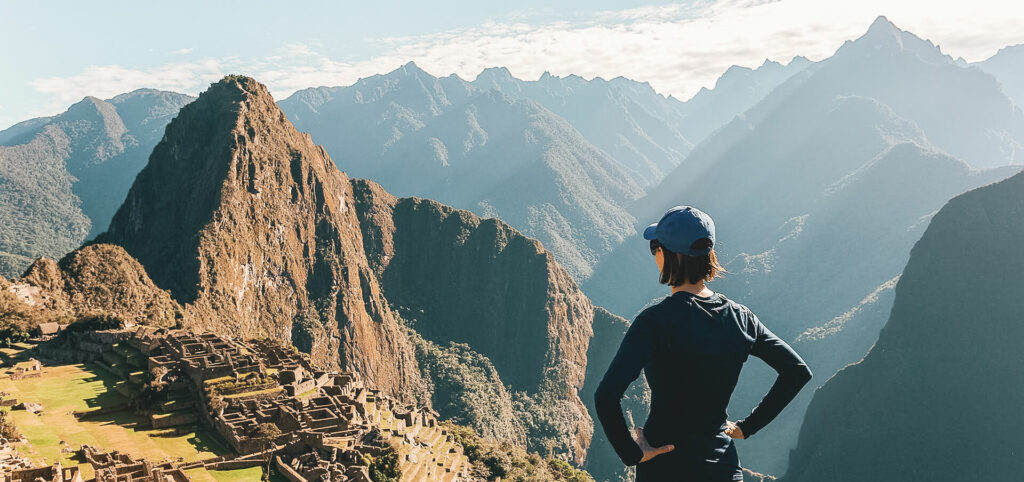 It's the expedition that countless people dream of. The hike to Machu Picchu weaves through the incredible scenery of the Andes in Peru, but culminates in the arrival at one of the great wonders of the world. But if you're not an experienced mountaineer, is it an achievable goal? How fit do you need to be? And how hard is Machu Picchu hike? If you're wondering the same, here's the information you need…
How hard is Machu Picchu hike
Like any multi-day hike, you need to make sure you have a very good level of fitness prior to starting. Our hike to Machu Picchu includes 9 days of trekking. While this is not a technical climb, it is very steep in places and you will be gaining height very quickly.
Altitude on Machu Picchu
The toughest part of the challenge is the altitude, which can cause breathlessness, headache, poor sleep, nausea and dizziness. The unique part of the Machu Picchu trek is that you start at a higher altitude than the end point. The best way to avoid AMS (Acute Mountain Sickness) is by walking slowly, staying well hydrated and eating regularly. We send a doctor on every one of our expeditions, who can treat AMS as soon as it presents.
How to train for Machu Picchu
We would recommend hiking at least twice per month in preparation for this expedition. In the three months prior to departure try to include two long training hikes (6-8 hours at a comfortable, steady pace) on consecutive days with an 8kg rucksack. You should also combine this with cardio training. You can read more about how to train for Machu Picchu in our blog post.
To read all about our expedition to hike Machu Picchu, click here. We also have an Ultimate Guide to Machu Picchu, which answers all your questions, from how much it costs to what the food is like.