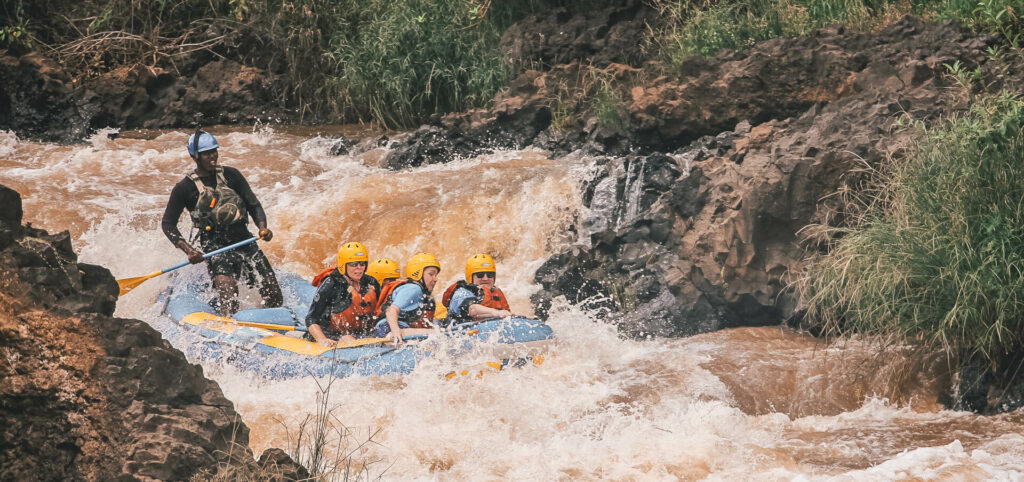 There's nothing quite like a multi-discipline trip. The dream for someone who likes a challenge and to mix up their days, this trip encompasses trekking, cycling and rafting, all in the awe-inspiring Kenyan countryside. If this trip sounds like it's right up your alley, you've probably got a few questions. Perhaps you're more of a cyclist than a trekker, or feel like your rafting mightn't be up to scratch. If you're wondering: "how hard is the Kenya Tri Adventure?" we're here to answer your questions…
How hard is the Kenya Tri Adventure?
We give all of our expeditions a difficulty level, so you know what to expect before you set off. For example, the trek to Mera Peak is a level 7, and climbing Kilimanjaro is a level 5. The Kenya Tri Adventure is a level 4, which is the same as the trek to Everest Base Camp.
On the five days of trekking, you're hiking for anything from five to twelve hours a day. When you're cycling, both days are six hours. And the rafting is four hours.
How fit do I need to be?
Because there are three different activities incorporated into the one trip, a good general level of fitness is important. These events are designed to challenge people, and the days of trekking and biking are tough. Tri Adventures are very demanding, so you need to make sure you're in good physical shape. But don't worry! We'll help you along the way before you leave.
If you like the sound of the Kenya Tri Adventure, you can click here to read all about it.