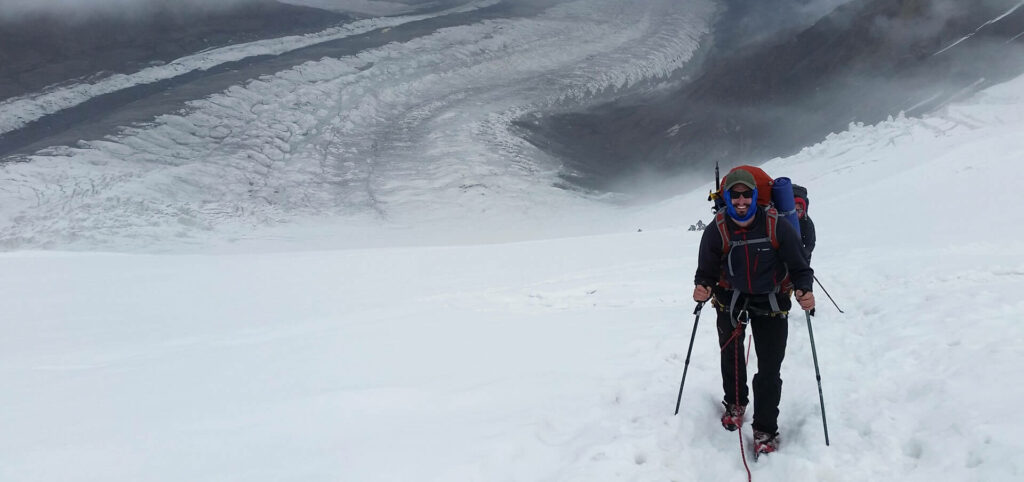 Climbing Peak Lenin is one of the most awesome challenges you could ever take on. This 7,134m high mountain is the Pamir Range on the border of Kyrgyzstan and Tajikistan. But while some people say that it's one of the easiest 7,000m peaks you can climb, there are a number of curveballs thrown in. All of those mean it's not a mountain that's easy to predict. If you're wondering: "How long does it take to climb Peak Lenin?" We've got you covered…
How long does it take to climb Peak Lenin?
Our expedition to climb Peak Lenin is 23 days in total. This allows for good acclimatisation and has the flexibility to accommodate bad weather, maximising your chances of reaching the summit.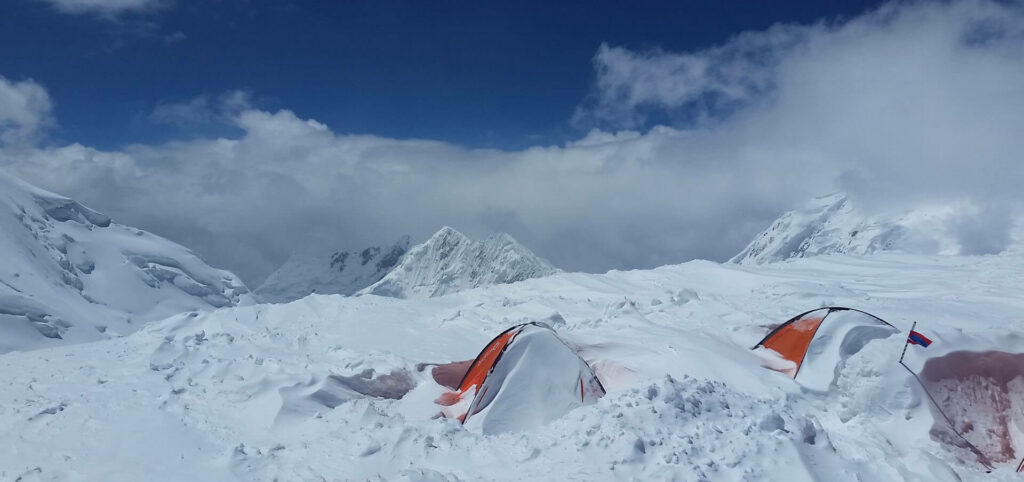 How long to reach base camp?
We reach base camp on day three, after travelling from Dublin to Moscow, flying to Osh and then driving to base camp. We also have a free day in Moscow, as it's an evening flight, so you can explore the city. Compared to some other expeditions, it's easy to access Peak Lenin by road.
We spend the first 12 days trekking, heading up to high camps, learning skills and resting. We spend a few days trekking and acclimatising in beautiful, stunning scenery. There's a gorgeous meadow at base camp, and glaciated crevasses we learn some skills on. As you might expect, the views from the upper mountain are incredible.
What about summit day?
We have four potential summit days built into the itinerary. It's notoriously tricky to get the best conditions for summit, so we want to make sure we give ourselves the best possible chance of making it to the top. The summit day is particularly tough. It's 15 hours long, and there are several false summits to throw you off. You need to be physically and mentally strong to make it to the top.
If you want to learn more about our expedition to Peak Lenin, click here.