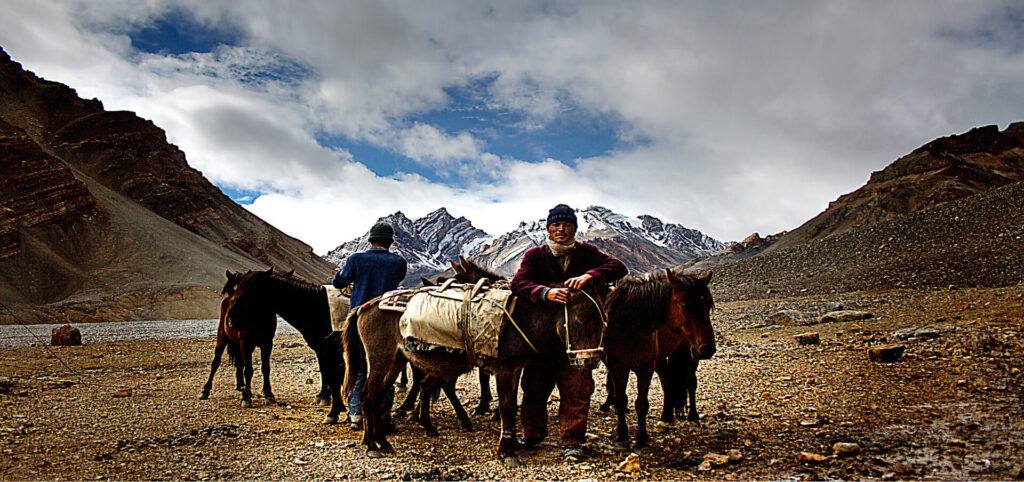 If you've ever been on an expedition to Kilimanjaro or Everest Base Camp, you'll know just how hard porters work. When you're on an expedition, the porters are your lifeline. They carry your gear, set up camp, cook your meals and help you at every step of the way. Our guests have always struck up close friendships with our porters and recognise the incredible work that they do. But how much should you tip expedition porters? We've put together a guide for all of our major expeditions, so you know what to expect…
How much should I tip expedition porters?
First things first – a word about how tips work. You don't need to worry about tipping porters individually. Instead, towards the end of an expedition you can give the tip money to your leader, who will divide it equally among all of the staff. The amount changes in each location, but we have a recommended amount that we suggest.
Why do we tip porters?
Tipping is a vital part of the working system for porters. In each of our locations, we ensure that we are treating porters fairly and ethically. This means that their working conditions are safe, and that they are paid properly for the tough work that they do. We were the first (and only) Irish company to sign up to the Kilimanjaro Porter Assistance Project, which ensures the ethical treatment of porters working on the mountain. This is an ethos that we follow in each of our locations, and we're proud of the relationships we maintain with our teams worldwide. You can read more about the recent project that we undertook to support our porters in the face of the pandemic in this blog post.
How are the tips divided?
We calculate the way in which tips are divided, in the most ethical way. We do ask that you don't tip the staff directly, as this affects the fairness – we need to ensure that everyone gets their fair share. This also makes it much easier for everyone on the trip, and you can be safe in the knowledge that all of the porters are taken care of.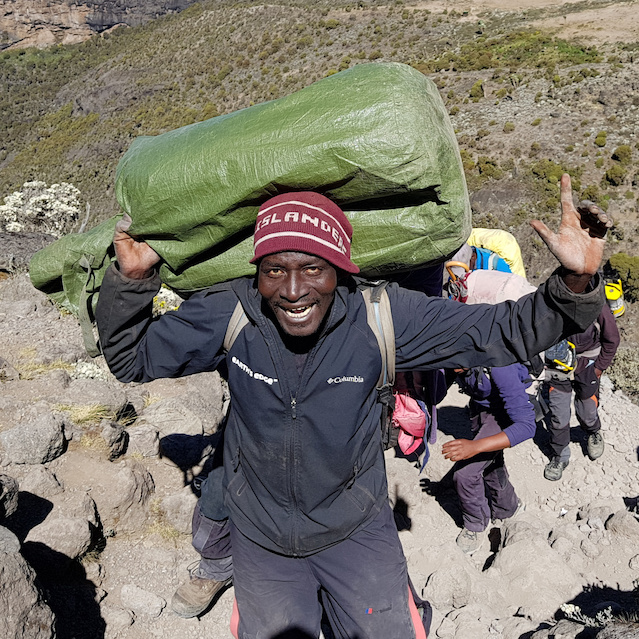 So, how much should you tip? Here is our guide as to how much to tip in each location…
Kilimanjaro
Our most popular expedition! As we mentioned, we work with the KPAP to ensure that our team are well looked after. We suggest that everyone on the Kilimanjaro expedition tips $170.
Everest Base Camp
Not only do the Sherpas and porters offer invaluable help on the way to Everest Base Camp, this expedition gives a fascinating insight into the Sherpa way of life. We even stop at the Sherpa Museum to learn more. Our recommended tip for Everest Base Camp is US $150.
Machu Picchu
Our recommended tip amount for Machu Picchu is $120 per person.
Aconcagua
Now, here is an expedition where you really need your porters! We recommend a tip of $150 on Aconcagua. But if you feel like you might need to hire a porter on the mountain, you'll need more. This is for the days when you'll need to carry between 15-20kg between camps.
Annapurna Base Camp
We recommend a tip of $150 per person for Annapurna Base Camp.
Mount Elbrus
The recommended tip for Elbrus is €70.
K2 Base Camp
This is a 24-day long expedition, and the recommended tip amount is $200.
Mera Peak
We recommend a tip of $150 per person for Mera Peak.
Kang Yatse II
On Kang Yatse II, our recommended tip is 6000INR (€80).