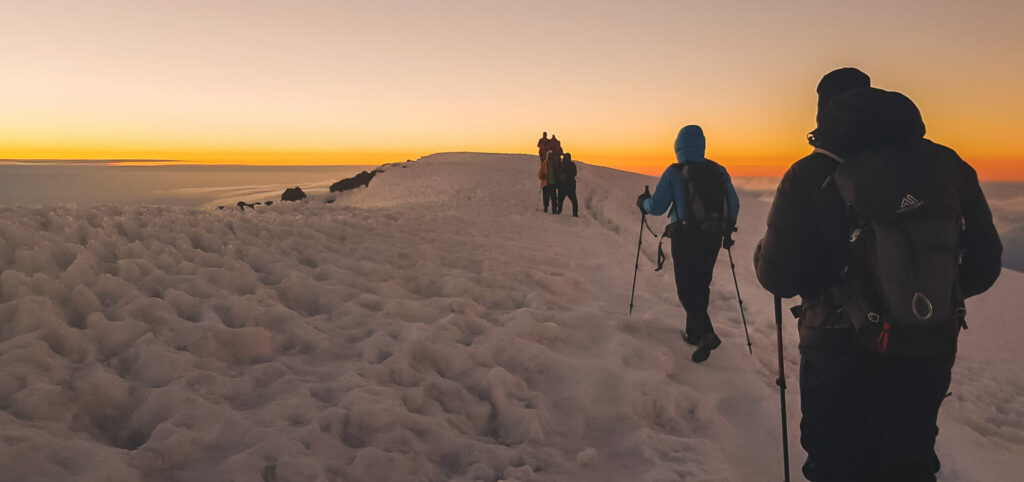 Have you ever longed for an adventure that will stay with you for a lifetime? Trekking to the top of Kilimanjaro is an expedition that simply can't be beaten. This trek to the top of Africa's tallest mountain is one that many people have on their bucket lists. And the good news is, it's an achievable goal. There are a few key things to know, however. So, if you're wondering how to climb Kilimanjaro, read on for all the info you need…
How to climb Kilimanjaro
First off, you're going to need to choose a company to climb with. You cannot climb Kilimanjaro without a guide. So, you need to pick a reputable company who can sort a guide, porters, permits and so on.
What do you need to climb Kilimanjaro?
Like we said, you need to hire a guide to climb the mountain. You also need a permit to climb. Also on the list? Camping gear, trekking clothing, food and water. But don't worry. A trekking company will be able to sort all of this out for you.
How to pick a good company
We're obviously biased, here! But it's vital to choose a reputable company when climbing Kilimanjaro. Beware of a trip that looks like a bargain price. That generally means that corners are being cut, porters aren't being paid properly, or there will be sneaky charges added.
Why do I need porters?
Unless you want to carry your own gear, set up camp and cook for yourself, you're going to need porters. We love our Kili porters! They know the mountain inside out, and give us the expert local knowledge that we love to have. Plus, paying porters means you're supporting an entire local economy. Always check that a company is paying their porters fairly and be sure to tip your porters, too. For the Kilimanjaro trek, we recommend each client tips at least $170.
If you want to read more about our expedition to Kilimanjaro, including 2022 dates, click here. You can also read our Ultimate Guide to Kilimanjaro here.