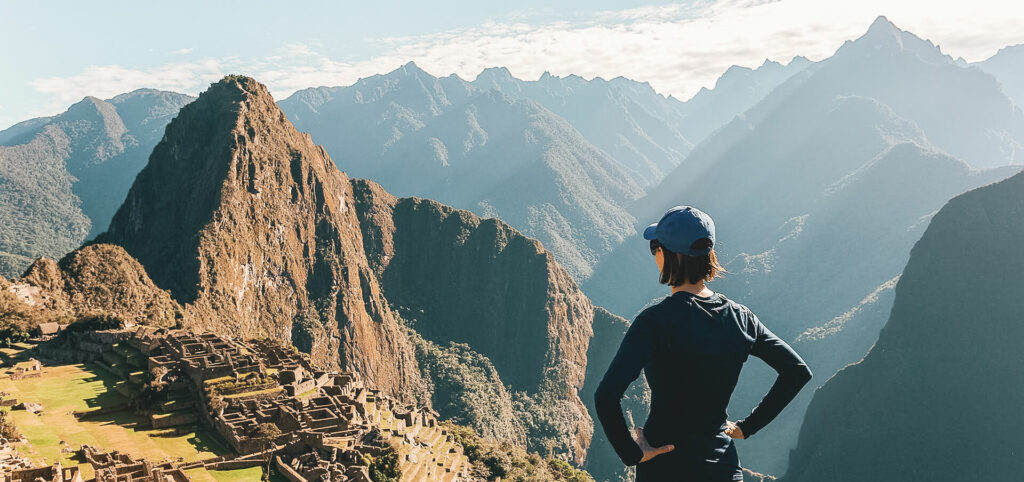 The trek to Machu Picchu is one of the greatest hikes in the world. When you finally reach this sacred site, you can't help but be blown away. There's nothing else on earth quite like it! To get to Machu Picchu, there are a number of different options available. If you're wondering how to trek to Machu Picchu, we've got the answers to all of your questions…
How to trek to Machu Picchu
The most famous trekking route to Machu Picchu is the Inca Trail. But while this is the most popular route, it's also the most crowded. It can often feel like a less adventurous route, too. Which is why we go in a different direction! At Earth's Edge, we always want to have an adventure, and feel like we're exploring off the beaten track. That's why our trekking route to Machu Picchu goes away from the crowds. We also visit the ancient Inca site of Choquequirao and trek to Machu Picchu from there, across the Peruvian Andes. It's an incredible experience.
Can I trek Machu Picchu on my own?
No. To trek to Machu Picchu you need to be accompanied by an official guide. This is for your own safety, but also to protect the natural beauty of the area. Plus, it's the safest way to do so – you'll be trekking at altitude, after all. On the Earth's Edge expeditions, we send an international guide and doctor while keeping group sizes sustainably small.
Do I need a permit?
Yes. This is taken care of by your tour provider. At Earth's Edge, all of these fees are included, as well as the entrance to Machu Picchu itself.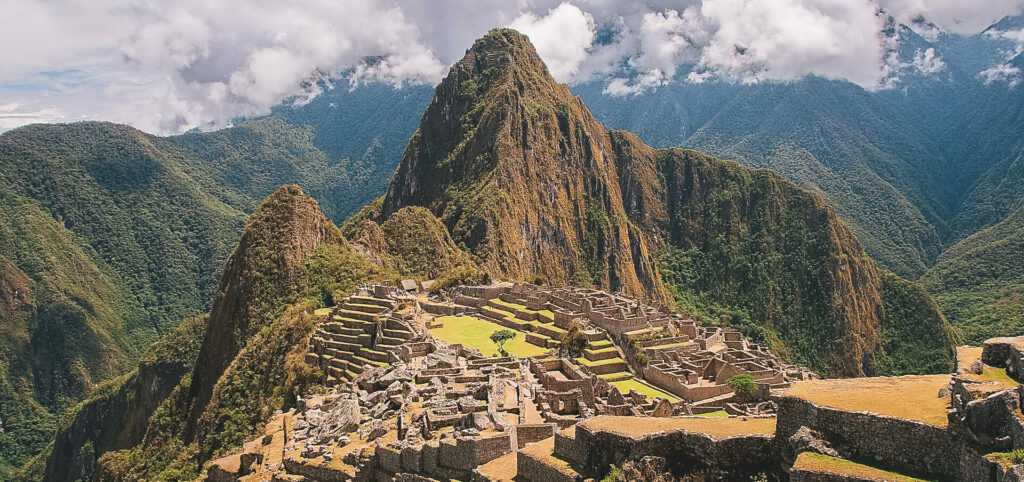 Where is Machu Picchu?
Machu Picchu is located on a mountain ridge in the Eastern Cordillera of southern Peru. To get there from Ireland, you fly to Lima and then onwards to Cusco. We spend a full day here acclimatising to the altitude, before driving to the trailhead at Cachora. This is where the trek begins.
What should I look for in an expedition?
On any expedition, safety should be your number one priority. You must always book an expedition with a licensed, reputable company. That way you know you will be trekking with experienced guides. Also, make sure that everything is included before you book. Some prices may look like a bargain, but unless everything you need is included in the rate, you'll likely end up spending more.
To read all about our expedition to Machu Picchu, click the link, or read our ultimate guide to Machu Picchu.