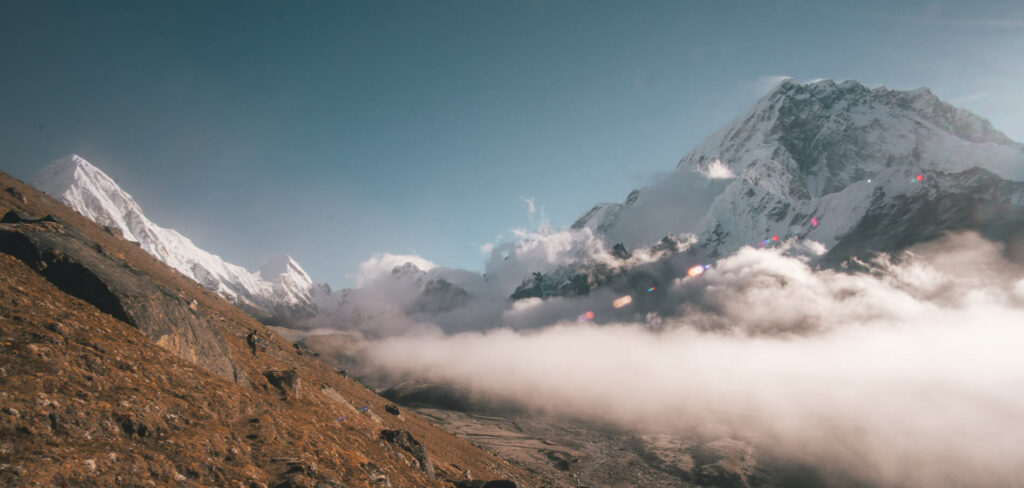 Every person who has climbed to the summit of Everest on the Nepalese side has hiked the same path to Everest Base Camp. But this fabled route isn't just for those climbing to the highest point on the planet. The trek to Everest Base Camp is an incredible journey in itself. You'll see the beautiful Nepal countryside, pass through charming villages and experience the Khumbu Valley in all its glory. But is Everest Base Camp hard? Do you need mountaineering skills? Is the trek only for accomplished mountaineers or trekkers? Let us fill you in…
Is Everest Base Camp hard?
We have a level system at Earth's Edge, so you know what to expect on our expeditions. Everest Base Camp is a level 4 trek. That means you can expect to trek an average of 5 to 7 hours per day at altitudes not exceeding 5,364 metres. You should be comfortable hillwalking for 6 to 7 hours per day for two days in a row. While the trek isn't technical, you're hiking multiple days in a row at an increasing altitude. For many people, it's the toughest physical challenge they've ever done.
Altitude at Everest Base Camp
As with similar expeditions, the high altitude is one of the biggest challenges. When you trek at altitude, it is a much harder challenge. This is why we go at a careful, slow pace. You acclimatise much better when you increase altitude slowly. We also incorporate rest days, for the same reason. Remember, there is a doctor on every expedition, who is trained to deal with AMS. They are there to help you and treat the side effects immediately.
How fit do I need to be?
You need to have a very good level of fitness to trek to Everest Base Camp. You'll also need to train for the expedition. We recommend combining hillwalking and cardio training – you can read more in our post about how to train for Everest Base Camp.
You can read all about our expedition to Everest Base Camp here. We also have the Ultimate Guide to Everest Base Camp, which answers all your questions!