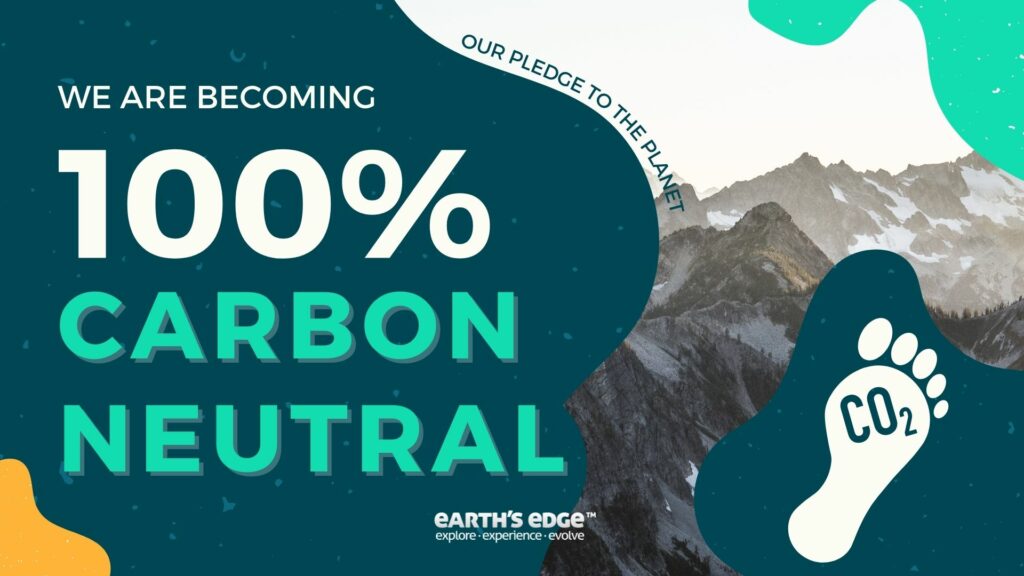 This year has been a big one for sustainability at Earth's Edge. While we've always strived to be as environmentally conscious as we can, earlier this year our efforts were rewarded when we became the highest rated B Corp in Ireland. But that doesn't mean our work is done! We're always looking to the future, and for ways to be the best that we can be. Which is why we have some very exciting news…
Earth's Edge is becoming a carbon neutral company!
As you might imagine, this is a journey we're all hugely excited about. We are passionate about exploring the most incredible places on earth, and taking you to some of the most beautiful spots on the planet. But that exploration comes at a cost. We know that the impact of flying to far-flung destinations around the world has an undeniable impact when it comes to carbon emissions. But that's not to say we can't do something about it.
How we'll become a carbon neutral company
You've probably heard a lot about carbon offsetting over the years. In fact, you may have even heard it from us! Carbon offsetting basically means that you balance out the carbon emissions that you create by funding environmental projects that counterbalance that carbon. Therefore, carbon neutrality or net zero carbon means that you have 100% offset your carbon emissions.
In the past, we have made huge efforts to combat climate change, like planting three native trees in Ireland per year for every one of our customers. We continue to plant one native tree for each of our customers.
But it's not enough. Our efforts have to be made at every level, from how we work from home, to how we strategize as a travel company. And to offset our carbon in the most sustainable and impactful way, we've decided to work with a rather special company…
Gold Standard Offsetting
We plan to work with the Gold Standard Offsetting Programme to neutralise our carbon output. What does that mean? Well, basically, we want to fund sustainable development projects in the Global South (lower-income countries that are generally in the southern hemisphere) that will counterbalance our emissions. It's simple – we calculate how much carbon we have emitted in a year, whether through long haul flights or the electricity in a home office. Once we have that number, we will pick a Gold Standard Project that aligns with what we do, or takes place in a country in which we operate. The amount we fund is calculated in accordance with our own carbon output, so that it's completely offset.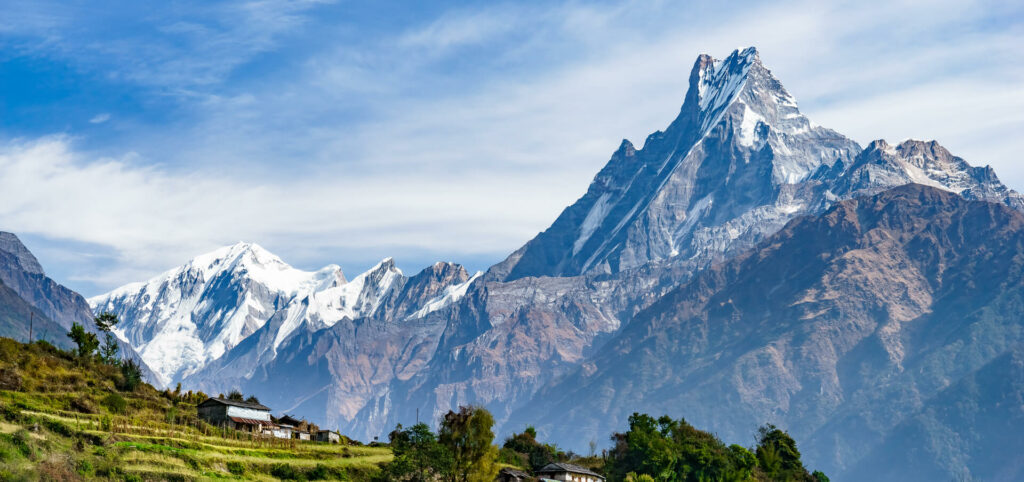 But that's not all…
We've always believed in the importance of carbon offsetting. But we know simply offsetting is not enough. We want to not only offset our carbon to become neutral, but to actively minimise our emissions so that, one day, we can become carbon positive!
How will we do that? Well, alongside our Gold Standard projects, it all starts in the home. Like most people around the world, we pivoted to a working from home model at the very start of the pandemic. And for our team, it works perfectly. But we need to ensure that we're all working with sustainability in mind, even if we're working from our living rooms!
Virtual Office Stewardship
We launched this programme early on in our working from home journey. The Virtual Office Stewardship covers everything from plastic and paper use (we are an entirely digital company) to food waste, energy use, recycling and water consumption in the home. When it comes to carbon offsetting, every little helps.
Why is this important?
When we look at phrases like 'carbon offsetting' and 'carbon neutrality' it can be easy to feel a little lost among the jargon. But these aren't just buzzwords that we want to throw around. This is something that we are incredibly passionate about. Carbon dioxide is the main greenhouse gas responsible for global warming. The planet is heating up rapidly, and the effects are right there in front of our eyes. Ice caps are melting, sea levels are rising , and ecosystems are collapsing. If we, as a planet, don't start changing the way in which we live, there simply won't be a planet left for us to enjoy.
That's why we take it so seriously, and that's why we are becoming a carbon neutral company.