Here are some of the highlights from our journey to date. If you have any specific questions please contact us, we would love to hear from you.
Before Earth's Edge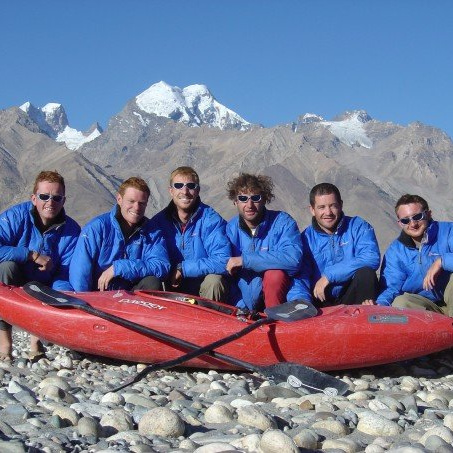 Long before the company was formed a passion for adventure was instilled in our MD James McManus. Growing up in Co. Tipperary, James spent much of his early years exploring mountains and rivers in Ireland with family and friends. In 1998 at the age of 16, he started his first job in the industry as a kayak instructor in Kinsale on Ireland's southern coast. From there he went on to explore 50 countries and worked as a guide in Zambia, Uganda, Wales, India and California before starting the company in 2007.
2007 – The company was formed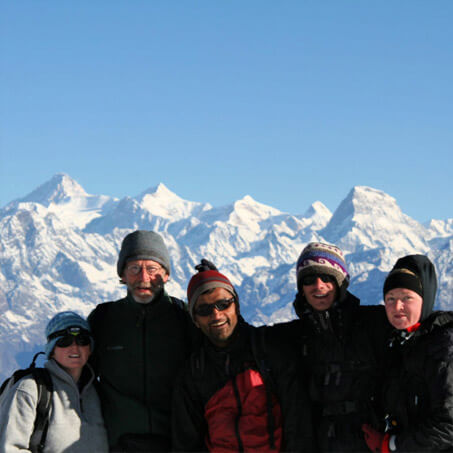 The company was formed as IntoIndia in 2007. We started out running tailormade trips in the Indian Himalayas specialising in trekking and multi-day rafting expeditions. India really has it all as an adventure destination and it was an exciting stage of the business with James personally leading all of the expeditions!
The FIRST YEARS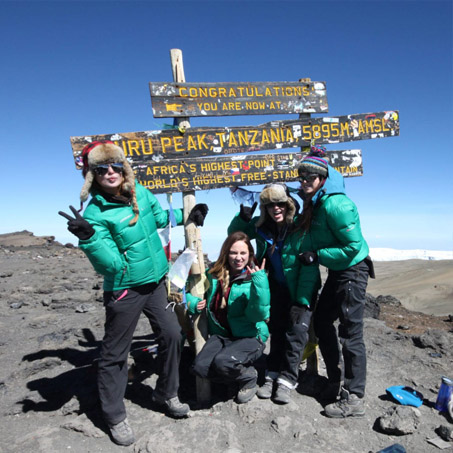 In the first four years of business, we built an amazing client base and we were having so much fun. 30% of new business was coming through word of mouth, however, our rate of return business was extremely low as we were a single destination company. So, after careful consideration, we rebranded to Earth's Edge in 2011 and started running expeditions throughout the world. We have brought 1000s of people to Kilimanjaro with over 98% reaching the top. We ran our first Kilimanjaro trek back in 2011.
2015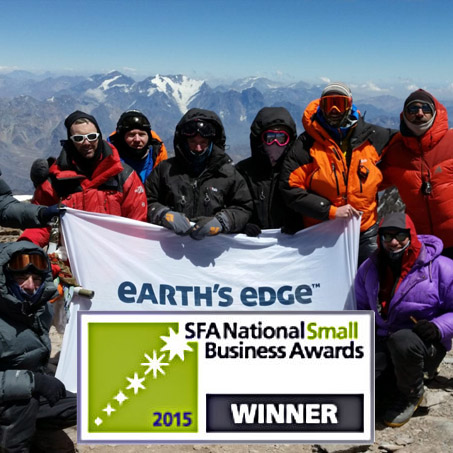 In 2015 we were voted the best small business in Ireland. To win this cross-sectoral award ahead of so many fantastic companies was a massive honour. We also ran our first expedition to Aconcagua, South America's highest peak, adding another one of the 7 summits to our offering. 
2017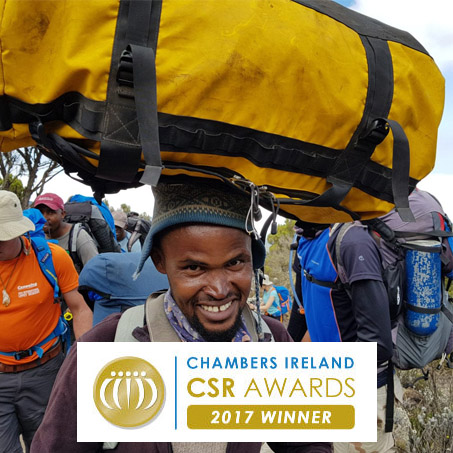 In 2017 we won a Chambers Ireland Corporate Social Responsibility Award for providing vital equipment for the porters on Kilimanjaro. We ran a campaign in Ireland to collect second-hand outdoor equipment and shipped it to Tanzania.
2018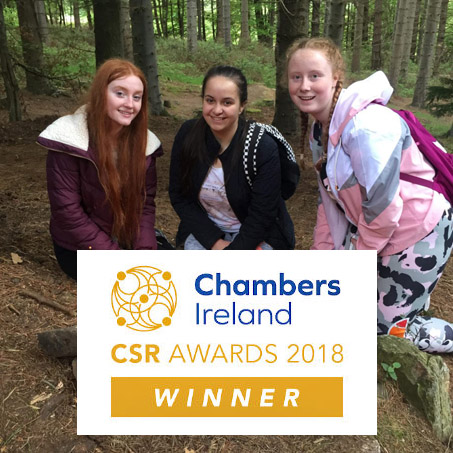 In 2018 we won a Chambers Ireland Corporate Social Responsibility Award for our staff volunteering programme. Our office team brought inner city kids from Dublin to the Wicklow mountains to be in nature and participate in outdoor learning.
2019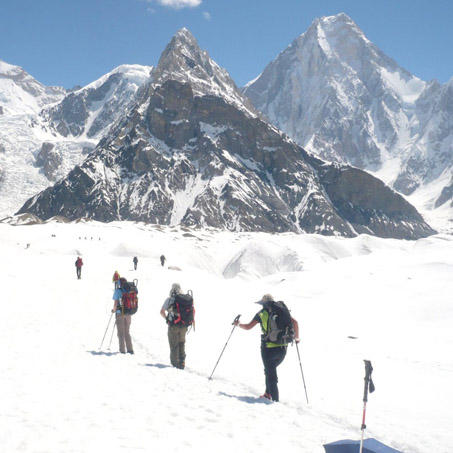 In 2019, we ran our first expedition to Pakistan taking a hardy crew of trekkers to K2 Basecamp. The future looks bright with more new destinations in the pipeline.
2020
The Coronavirus pandemic that caused the world to stand still in 2020 brought with it many new challenges and obstacles for us as a travel company. However, we persevered and took this opportunity to expand our team and plan new and exciting expeditions for 2021. We also launched a podcast where we talk to inspiring people including our guides, doctors and clients, encouraging our listeners to seek adventure and explore the natural world.
2021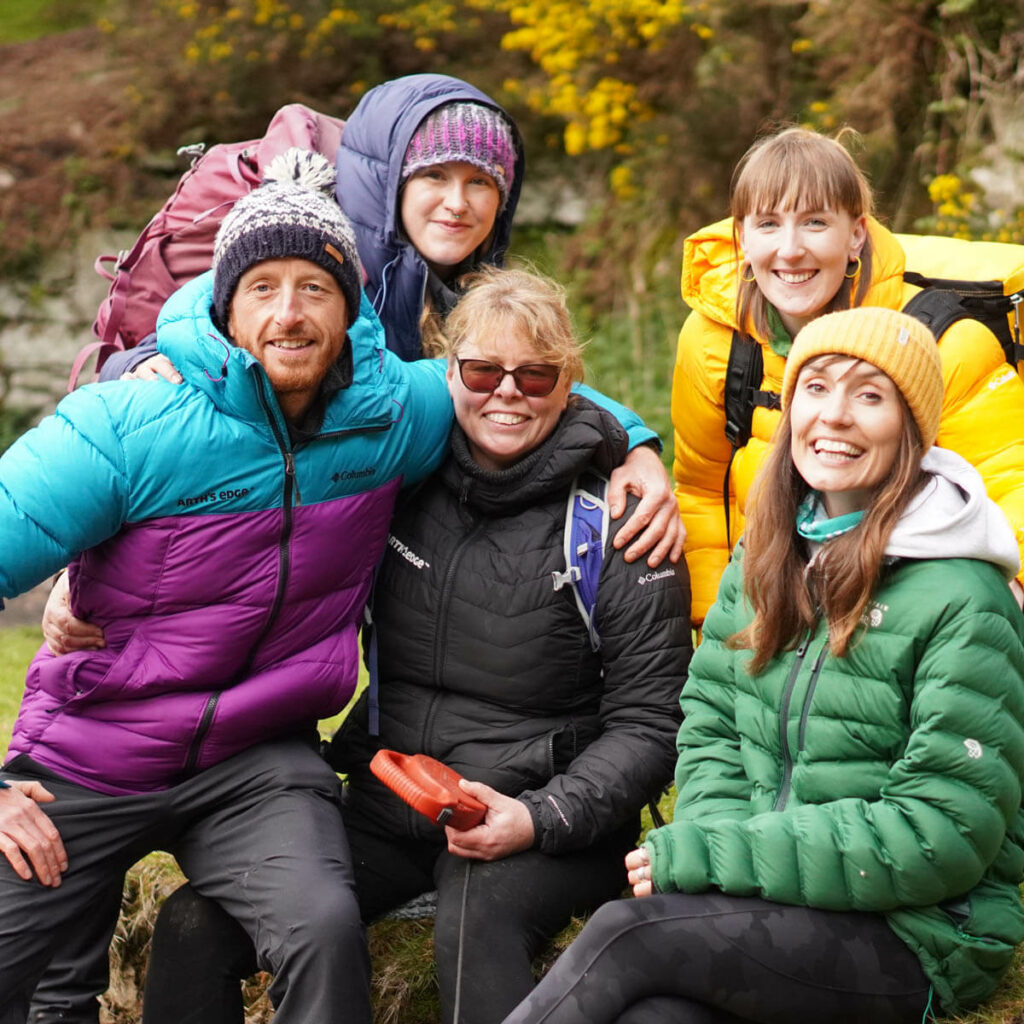 As the pandemic continued through 2021, our expeditions were cancelled for another year. We decided to use this time to improve our impact on the environment and our people. In doing so, we became a certified B Corp with a score of 90.8 in January.
We were extremely proud to be the first SME to win the overall award for Outstanding Achievement in Sustainable Business Impact Award. 
Finally, to round the year off, we achieved a long-term goal of becoming carbon neutral.
2022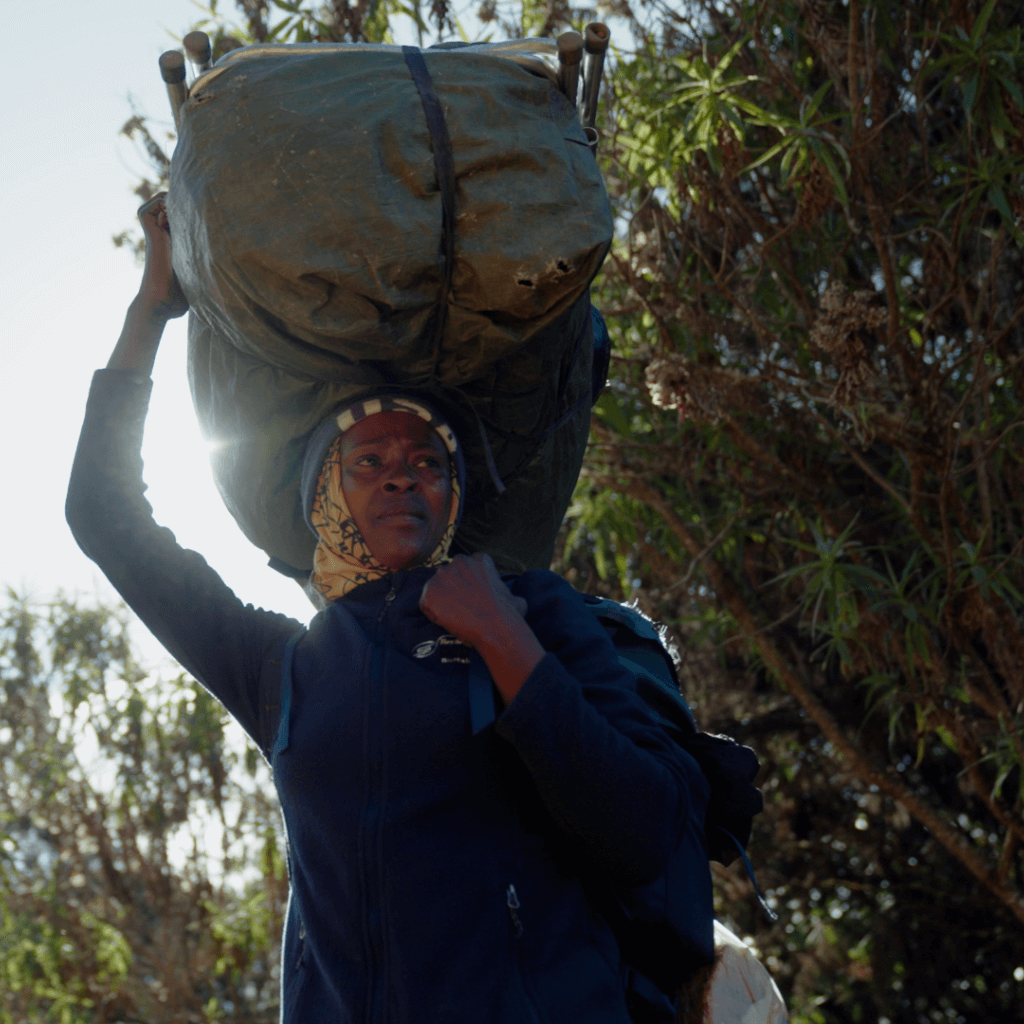 2022 marked the resumption of our expeditions after a long hiatus due to the pandemic. It was fantastic to get back to doing what we do best; climbing big mountains around the world. As well as running life-changing adventures, we focused our attention on using our business as a force for good and providing sustainable jobs in the developing world. Our proudest moment of 2022 was an amazing collaboration with GGW where we brought several groups of Irish women to Kilimanjaro. This project allowed us to increase our female staff on the mountain from 1% pre-pandemic to 15% in 2022.