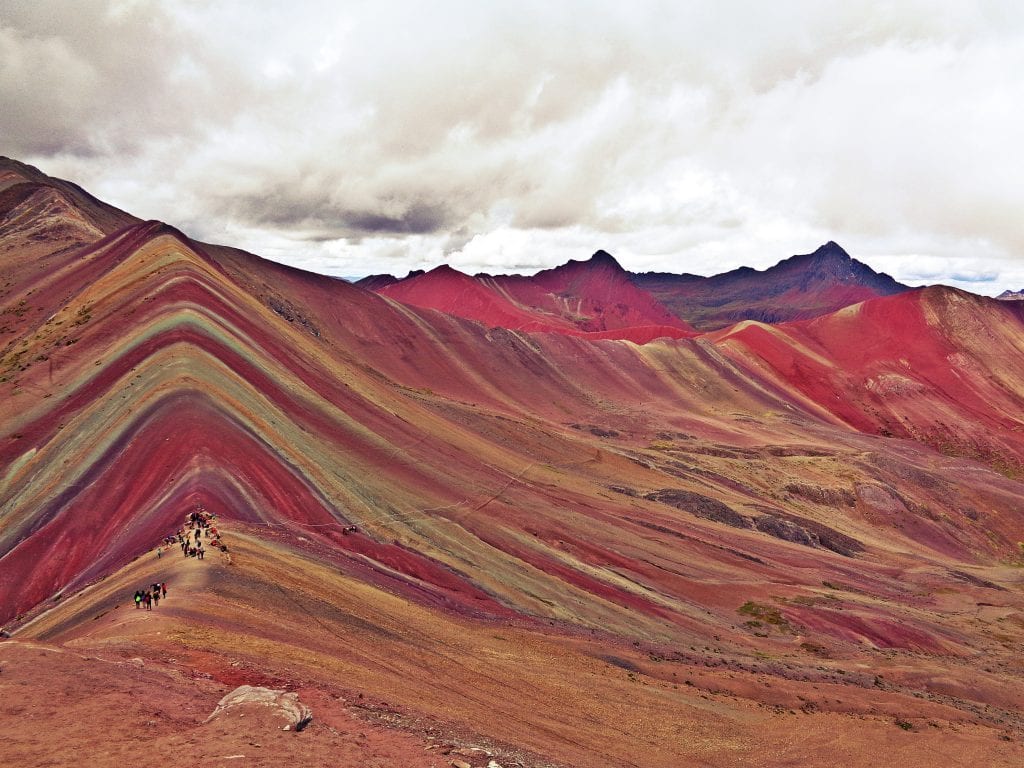 At the end of our trek to Machu Picchu, you will have seen some incredible sights. And we don't just mean Machu Pichu itself. You'll have seen the breath-taking beauty of the Peruvian Andes, the fascinating Choquequarao and the magical cloud forest, too. But there's also an option to tag one extra jaunt on to the end of the trip. If you're wondering, "Should I go to Rainbow Mountain after Machu Picchu?" we're here to weigh up the options.
Should I go to Rainbow Mountain after Machu Picchu?
First off, a bit of background. You may have seen pictures of Rainbow Mountain (Vinicunca) before. It's a stunningly beautiful site, with layers of incredibly vivid colours, due to the mineral composition. It's 5,200mm high and there are seven colours visible, from pinks (red clay) to greens (Phyllite).
How long does it take?
This excursion is quite a long one. It involves a very early morning start from Cusco, then a three hour drive. The trek to Rainbow Mountain takes around five to six hours there and back, and then we have the same drive back to Cusco.
Will I be too tired?
This is actually a really important factor to consider. You'll be doing this at the end of a full on, multi-day trek. And while the three nights before the excursion will have been spent in a hotel, you might appreciate the opportunity to have a good sleep in a proper bed, without an early morning alarm call.
How much does it cost?
The day trip currently costs USD$50 and includes breakfast, lunch and guiding. You pay this in cash on the ground.
Is it worth it?
It completely depends on you. A lot of people believe that if they've come this far, they need to grab the opportunity to see this incredible sight while they're so close. And trust us, it is amazing! But there's nothing to feel guilty about if you'd prefer to just explore Cusco at your own leisure, and have a day to yourself after such a big experience.
When do I have to book?
This is the good news! You can make your decision on day 13, the day before the excursion. So don't worry about making up your mind now! The day before, you'll have a much better grasp of how you feel. You'll know if your feet are screaming and need a rest, or if you've got a thirst for adventure that you want to satisfy. But it's all completely up to you.
To read more about our expedition to Machu Picchu, click the link! You can also read our Ultimate Guide to Machu Picchu here.