Our new Three Passes expedition in Nepal will take you on a far less travelled, circular route to Everest Base Camp, journeying across the high passes of Renjo La (5,360m), Cho La (5,420m), and Kongma La (5,535m). The amount of breathtaking Himalayan scenery you will experience on this adventure is not to be missed, but at first glance, we realise the extensive itinerary might seem intimidating! You may be wondering: How difficult is the Three Passes Trek in Nepal? That's why we're here to tell you everything you need to know about the fitness level and training required for the trek. Read on to find out more!
Who is the three passes trek for?
We have classified Three Passes as a Level 6 expedition, and we define this as:

To read more about our Levels System, click here.
While the Three Passes is not a technical climb (ice cleats or spikes will be used for portions of the trek, however, no training in advance is required), we do recommend having some high-altitude trekking experience prior to embarking on this expedition. You will climb above 5000m on seven occasions during this trip, so it is quite the challenge. If you're lacking in experience but still want to travel with us to Nepal, why not check out our Annapurna Base Camp or Everest Base Camp trips? For comparison, both of these trips are classified as Level 3 and Level 4 respectively, making them perfect qualifying treks before you take on the Three Passes! You can read more about which of our Nepal trips might be right for you in our blog post here.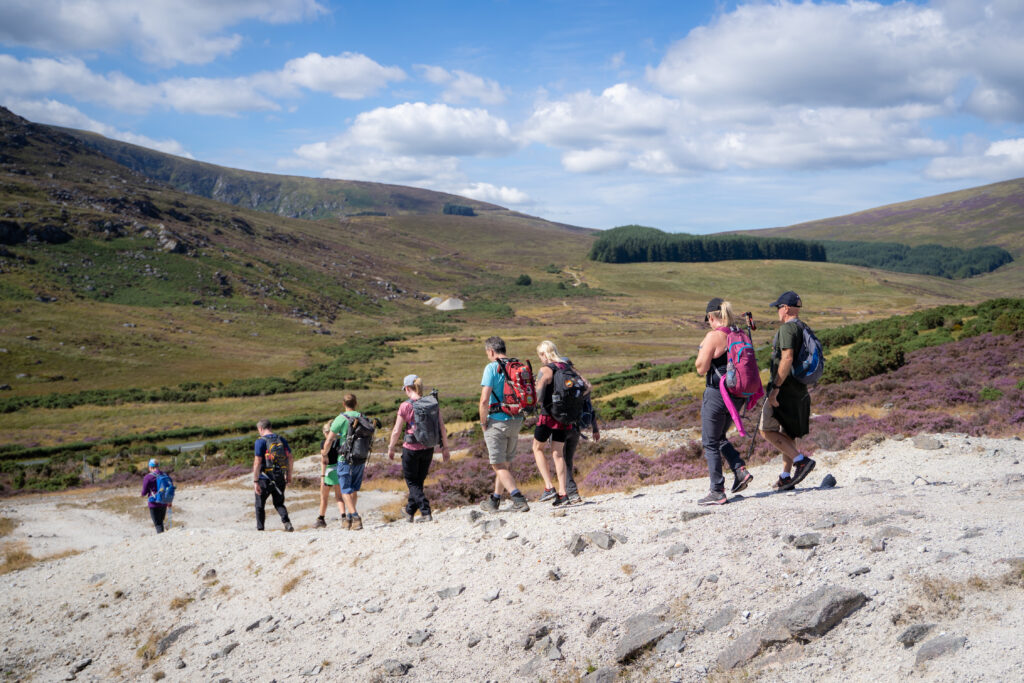 How to train for the three passes trek?
Prescribing individual exercise routines for each of our customers is unfortunately not something we can do. After all, everyone is different. Remember to consult with a healthcare professional before starting any new fitness regimen. However, a few training principles are generally applicable across all of our trips, and we recommend incorporating them into your workout routine well in advance of departure:.
Prioritise lower body strengthening exercises in order to prevent injury during descents.
Increase your weekly cardio: We recommend at least 3 sessions per week, 40-60 minutes in duration. This can be in any form, just as long as it gets your heart rate up.
Most importantly: Get out and hillwalk! This is the best way to improve your stamina and get yourself trek fit.
With respect to the Three Passes Trek specifically, we suggest that you should be comfortable hillwalking for 6-8 hours on two consecutive days whilst carrying an 8 kg rucksack. Try to complete at least two hikes a month before the trip, focusing on moving at a slow and steady pace in order to build endurance.
Of course, we'd be remiss not to mention our awesome training weekends, which take place in gorgeous Glendalough approximately two months before your trip. Over two days, you'll have the opportunity to meet an experienced expedition leader who can answer all of your questions about equipment, training, and what the mountain experience will be like, in addition to having your fitness assessed during two training hikes. You'll also get to meet the rest of your group, with whom you can swap training and preparation tips!
what if i can't keep up with the schedule?
We get it: Taking on a 23-day expedition with a jam-packed itinerary may seem like a formidable challenge! But, the Three Passes Trek is unique among our trips in that it features three entirely optional peaks (you can see a full rundown of them here). While we highly recommend engaging with everything this incredible trip has to offer, should you be feeling in need of a rest, you can do this in their place. This expedition does demand a good amount of physical effort, so we strongly encourage you to listen to your body and not push yourself unnecessarily.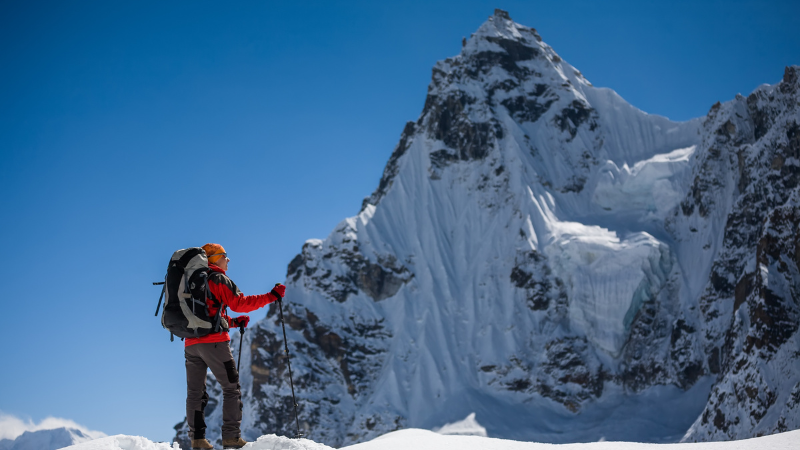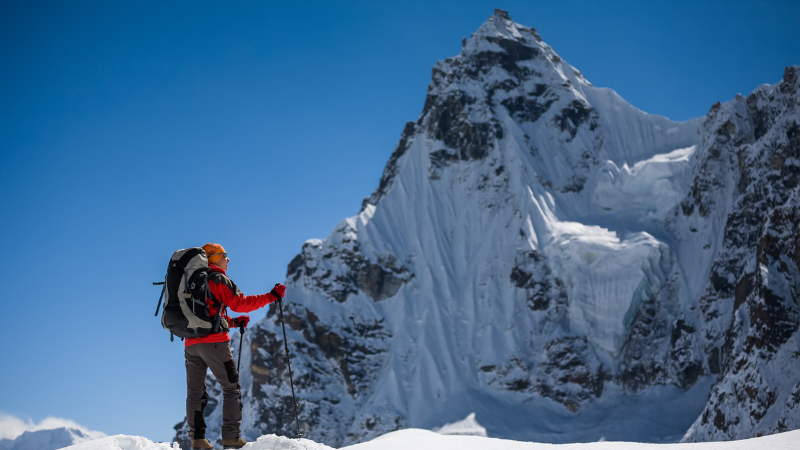 what about altitude sickness on the three passes trek?
As you ascend to higher altitudes, the air becomes thinner, and the risk of Acute Mountain Sickness (AMS) increases. Adequate acclimatisation days and a slow and steady pace are essential to allow your body to adjust to the altitude gradually.
Luckily, all Earth's Edge itineraries are designed with your safety and success in mind! The Three Passes Trek is no different, and is engineered to provide you with the best acclimatisation profile possible over the course of the expedition. This uncrowded, scenic route will not only offer you the opportunity to witness some extraordinary sights, but its duration and pace afford you ample time to become sufficiently acclimatised at each stage of the journey. This includes three full rest and acclimatisation days in Namche Bazaar (Day 5), Lungden (Day 8) and Gokyo (Day 10).
In addition, we have a doctor on each of our expeditions. Their presence allows for the swift identification and treatment of altitude sickness symptoms, should they occur. This helps to facilitate a quick recovery, minimising any negative impact on your trek. If you start to feel unwell at any point during the trek, It's vital to alert them to this as soon as possible to ensure your safety and enjoyment of the rest of your expedition.
So, how difficult is the Three Passes Trek? It undoubtedly presents a challenging adventure that requires a bit of planning and physical training ahead of time. However, for those who are willing to take it on, the rewards are immeasurable! If you'd like to find out more about the Three Passes Trek, visit the expedition page or give us a call anytime – we'd love to hear from you!