Our Three Passes Trek takes you on an epic journey to Everest Base Camp, via the high passes Renjo La (5,360m), Cho La (5,420m), and Kongma La (5,535m). It's already an incredibly stacked itinerary, taking you off the beaten path in order to fully experience all that the Khumbu region has to offer. A true testament to the boundless nature of Nepal's natural wonders, and a shining example of why the region calls to the mountaineers of the world, is the chance to also summit Gokyo Ri (5,360m), Kala Patthar (5,550m), and Chhukung Ri (5,550m). So, should you summit these three optional peaks on the Three Passes Trek? We're here to tell you more about each of them! So, read on to find out why we'd encourage you to push yourself and embrace the opportunity to experience the majesty of each.
Peak 1: Gokyo Ri (5,360m)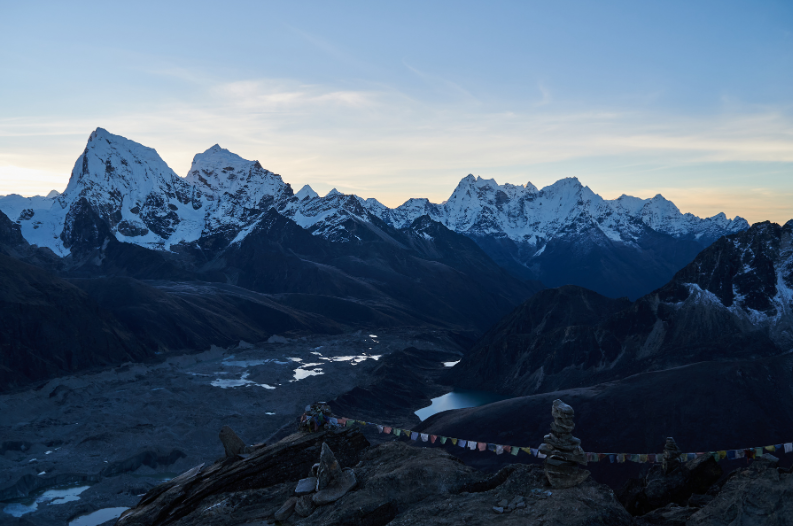 Your chance to ascend your first of the three optional peaks, Gokyo Ri, will come on Day 11, following a rest and acclimatisation day in the beautiful hamlet of Gokyo, nestled at its base. After an early morning start, a steep three hour climb will bring us to the summit just in time for sunrise. From here, we will have expansive views of the gorgeous turquoise lakes below, as well as the opportunity to scope out Nepal's largest glacier, Ngozumopa, which we'll be trekking across later that day. As if this view wasn't already breathtaking enough, you'll also be able to see four of the region's 8,000m peaks: Everest, Lhotse, Makalu, and Cho Oyu!
Peak 2: Kala Patthar (5,550m)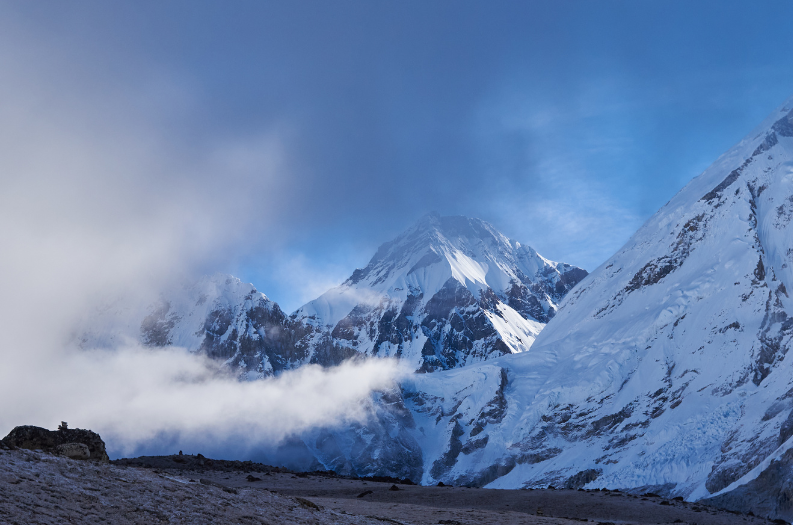 After the excitement of reaching Everest Base Camp on Day 14 of the Three Passes Trek, you'll have the opportunity the following morning (Day 15) to summit Kala Patthar. This 5,550m peak gets its name from the Nepalese word for "black rock" and is the second of our optional peaks. Another early morning trek will bring us to the top to witness a glorious sunrise, while also offering us the best closeup view of Everest in the entire region. In addition, we'll be able to see the colourful tents of Everest Base Camp dotted below the world's highest glacier, Khumbu, and its infamous icefall.
Peak 3: Chhukung ri (5,550m)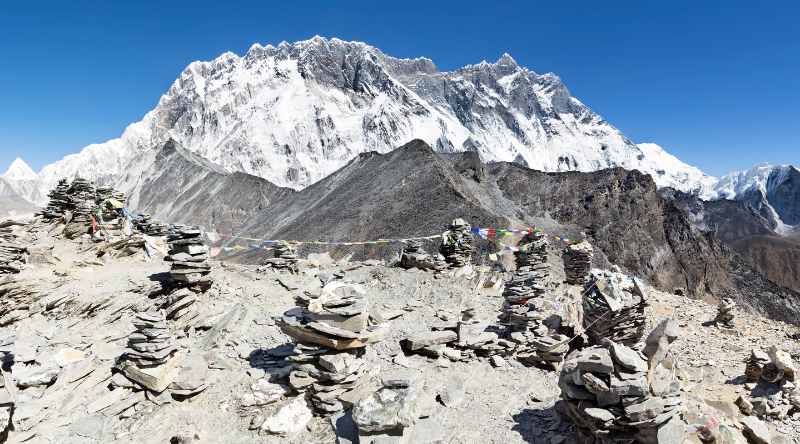 With all three passes successfully tackled, should you choose to accept it, Chhukung Ri presents itself as your final challenge on Day 17 of the Three Passes itinerary. Although the trek to the top is steep and demanding, we will go at a slow and steady pace, allowing you to catch your breath and take in the awe-inspiring views as we ascend. This will likely be the least crowded path to one of the three optional peaks, facilitating a more serene final climb lasting approximately four hours. The reward for all of our efforts will be a panorama featuring some of the towering legends of the Himalayas, including Ama Dablam, Island Peak, and many more.
The Three Passes Trek offers an incredible opportunity to immerse yourself in Nepal's breathtaking landscapes. If you were wondering whether you should summit the optional three peaks on the Three Passes Trek, we hope that we've inspired you to engage with everything the extensive itinerary has to offer. To find out even more about the expedition, or to book, head over to the Three Passes Expedition Page, or contact our helpful team – We'd be more than happy to answer any questions you might have!