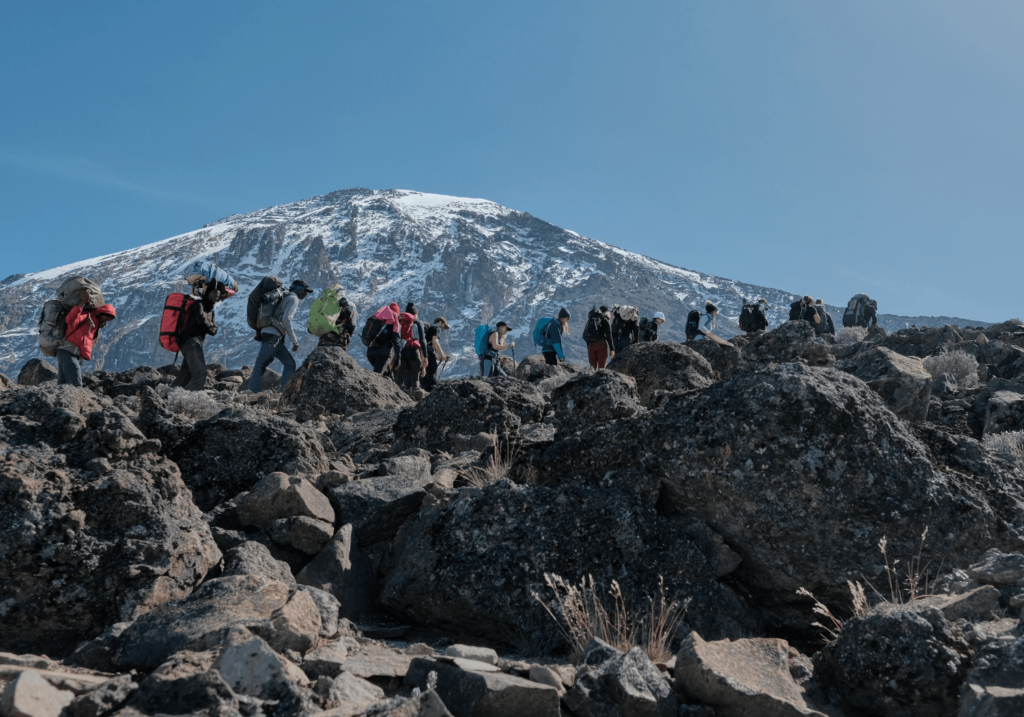 If you are thinking about climbing Kilimanjaro you might be wondering what month is best to climb? Not to fret, we climb Kilimanjaro up to 20 times per year. Thus, we've first hand experience on what the best months are to attempt the summit. One of our qualified expedition leaders, John Gorman, has just finished his second Kilimanjaro climb this year. His first summit was in February 2022 and his second in June 2022. Continue reading below for John's best advice on whether Summer or Winter is best to climb Kilimanjaro.
Summer or Winter? When is IT best to climb Kilimanjaro
Kilimanjaro lies 3° degrees south of the equator, placing it it in the Southern Hemisphere. As such, our summer's are technically Kilimanjaro's winter's. But it's not as simple as that unfortunately. Being located on the equator means that the weather patterns are not as pronounced as our four seasons. Instead we have to consider wet and dry seasons.
It is possible to climb Kilimanjaro year round. However, the wet seasons obviously bring more precipitation to the mountain with snow falling at high elevations. The ideal time to attempt the trek is during one of the two dry seasons: January to early March and June to October. Although rainfall can happen at anytime on the mountain!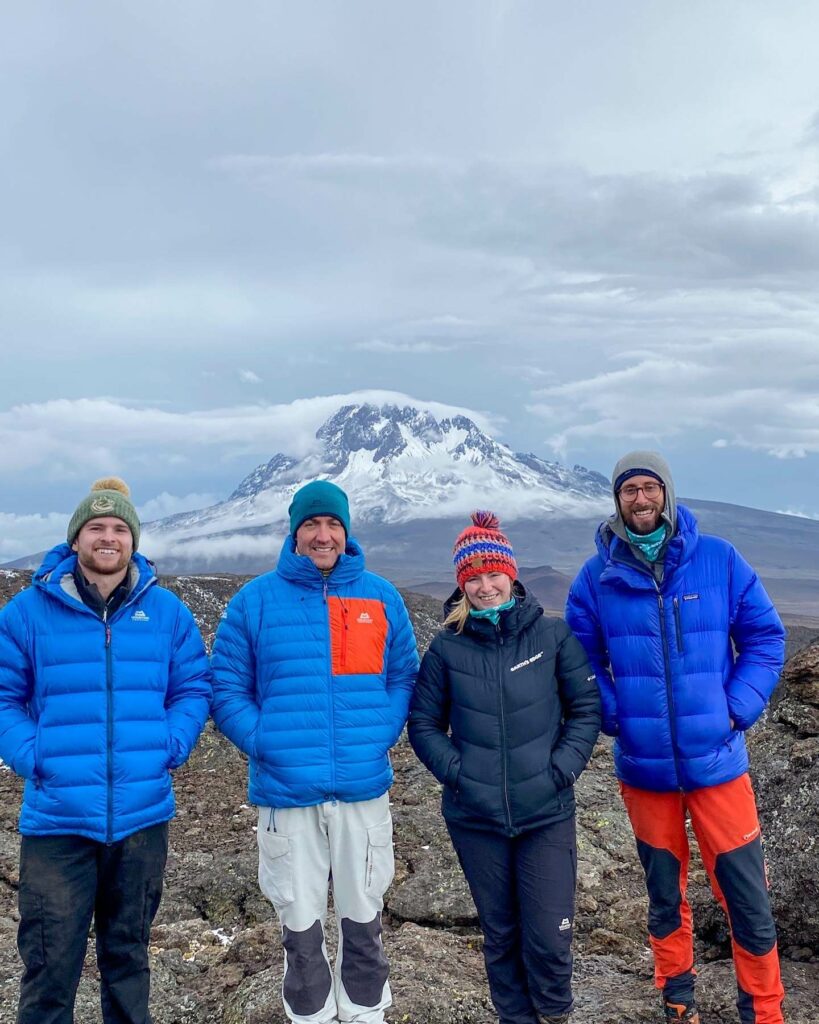 Kilimanjaro Dry Seasons
Having just completed a trek to the summit during both dry seasons February and June 2022, I can offer some personal comparison. First up its warm in both dry seasons. Temperatures are low to mid 20's Celsius common on the lower mountain. However, slight variations mean that it is generally colder around February and March. Afternoon thunderstorms are common around these months.
In February we had rain on almost every day of the trek. With the addition of snow lying above 4500m altitude. I loved the contrast of the snow on the mountain with the African grasslands way below. Summit night in February was a lovely moon lit trek on soft snow all the way to Uhuru Peak.
In contrast, the trek in June we experienced no rainfall on any day of the trek, although it did rain back in town on return. The conditions underfoot at this time were very dry and dusty with plenty of sunshine each day. Instead of wrapping up against moisture and snow we had to cover up against the constant sunshine. However, it is fair to say that we also had to apply the same skin protection on the February trip also.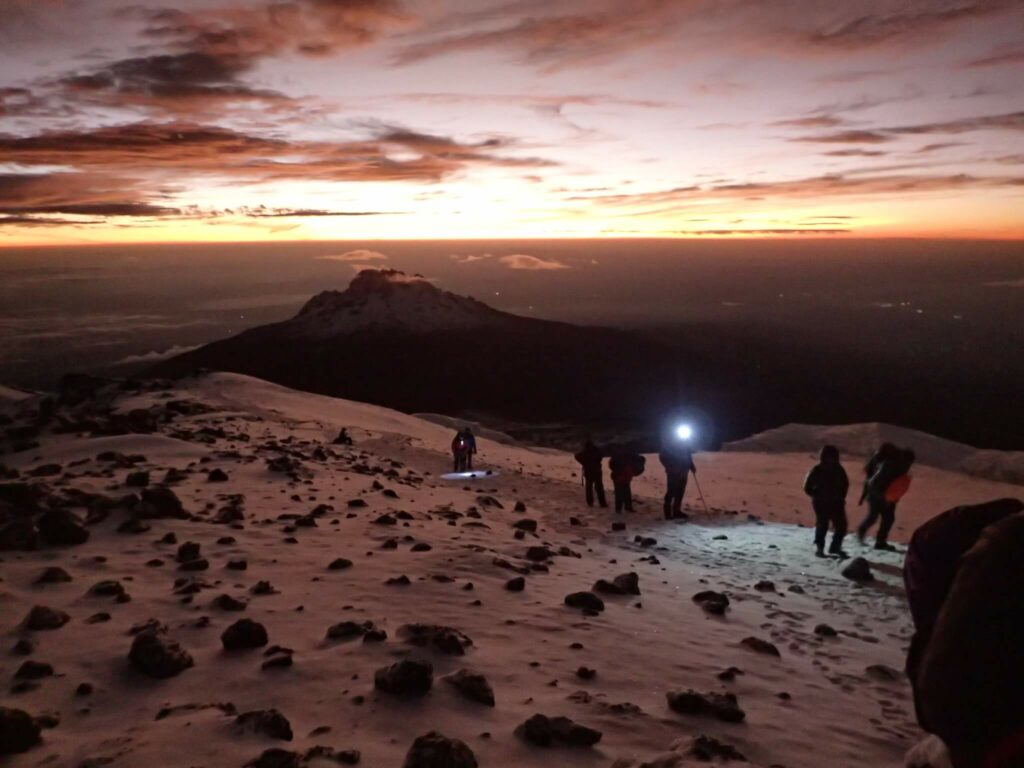 The lack of snow on the mountain is more pronounced during the summer months. This has the advantage of making the camping and sleeping experience more appealing to some. But if photography is your thing, then the contrast of snow and rock is worth the gamble for the slightly cooler temperatures.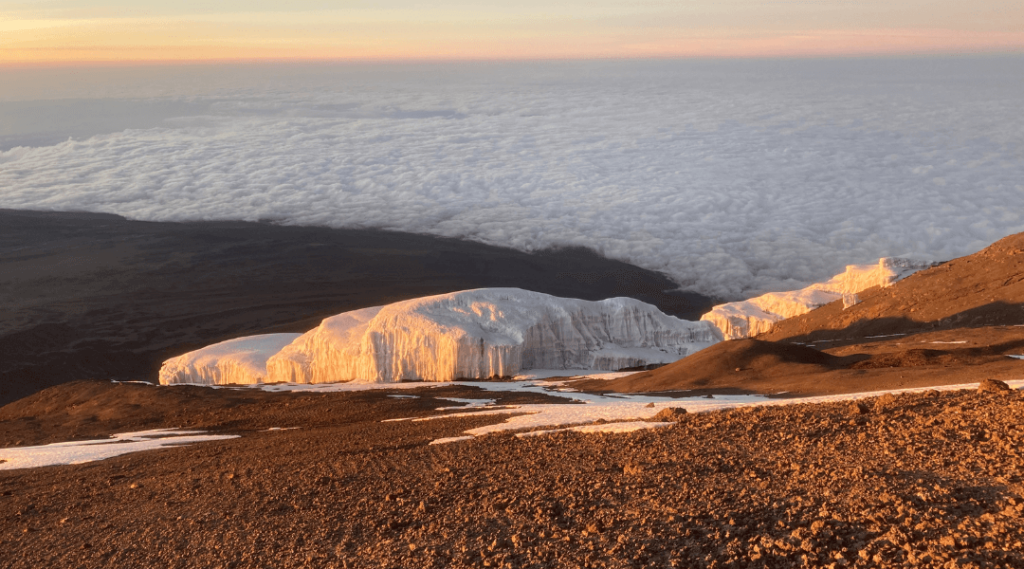 The longer drier season from June to October is also busier on the mountain with more trekkers present. If you prefer a more relaxed climb with fewer teams around consider the shorter season in February when the mountain is less busy.

Overall, my preference to climb Kilimanjaro is from January to March!
Overall, my preference is the shorter dry season from January to March. Because it means we are in full winter mode in the Northern Hemisphere with short days and lots of rain! Arriving into equatorial Tanzania to mid 20's temps and the odd rumble of thunder has a real holiday feel to it. We are no strangers to rain and being prepared for an hour or two of precipitation a day is a small sacrifice. If you are lucky this will fall as snow on summit night giving you an epic high-altitude experience of Kilimanjaro with her finest clothes on display.
At trip end if you opt for the additional safari experience you will also notice a slight variation of the animal movements within Tarangire National Park based on the season. During the longer dry season June to October the surrounding grasslands are very dry and this causes animals to migrate into the park to quench their thirst along the Tarangire River which runs through the reserve. This presents a favourable time to observe many different animals from elephants to wildebeest, antelope and even lions.
These are personal choices to consider and remember that what appeals to you is most important. You won't be disappointed with a trek to the Kilimanjaro at any time, the welcome is always world class and 'Hakuna Matata' will ring in your ears for weeks on your return home.
Are you ready to climb Kilimanjaro?
So you've done your research, you've began your fitness plan and now you are ready to book this once in a lifetime expedition. Check out our full lists of expedition dates here.