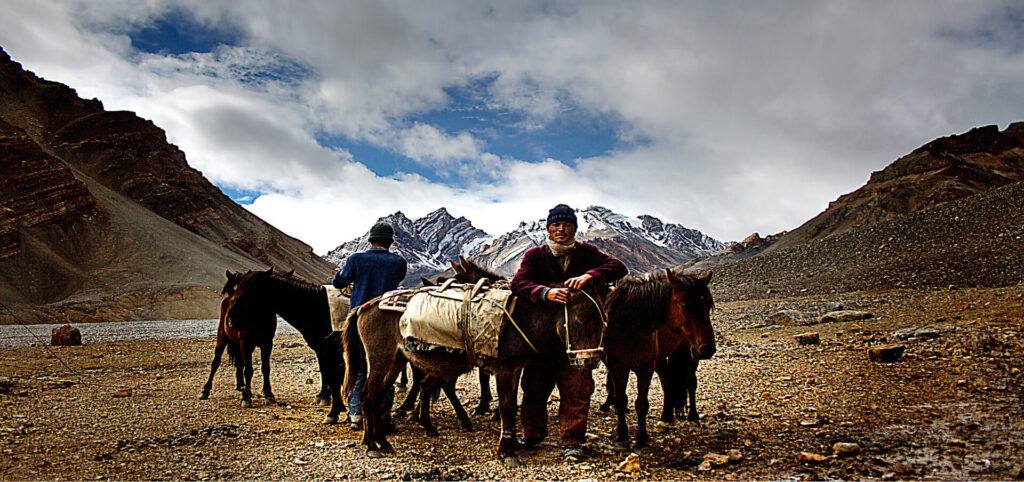 Climbing Kang Yatse II is a serious challenge. This 6,250m peak is the highest trekking peak in the Indian Himalayas and has a challenging summit. Most of the 12 hour summit day is spent on the snow, and you'll be using ropes for much of the day too. But aside from the summit (and the incredible views from the top), what kind of things can you expect to see on the Kang Yatse II climb? Is there any sightseeing or amazing scenery? Do you get a sense of the Indian culture? Well, let us fill you in…
What will I see on the Kang Yatse II climb?
This expedition is 16 days long in total, taking place in the summer. Weaving through the Markha Valley, the route takes in some incredible sights along the way. You'll get to see the beauty of the Indian Himalayas as well as some cool cities. Here are some of the sights you'll be ticking off…
Delhi
We kick things off in this bustling Indian city, and also finish things up there as well. So you've got plenty of time to explore, sightsee and get your bearings before the trip begins. The full day at the end of the expedition is also great for any bits you may have missed at the start.
Leh
Another classic Indian city, we fly to Leh on day three and have a full day there to acclimatise and explore. There are loads of great markets, outdoor restaurants and places to see. You can also arrange a visit to some local monasteries if you want to make the most of your time here. There are also gorgeous views of the nearby Stok Kangri and other mountain ranges.
Markha Valley and Village
The first three days trekking are spent in the Markha Valley, crossing the river and seeing various villages along the way. This is an incredible chance to see the real side of India, to meet people who live in rural villages.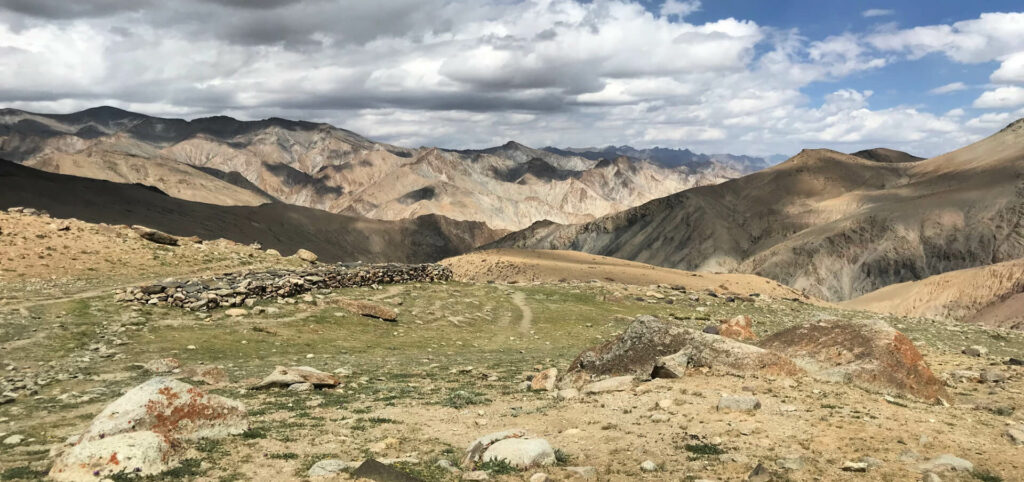 Geological wonders
There are some fascinating features we'll see along the way. We pass a lot of Mani walls, which are stones inscribed with Buddhist prayers. There are also natural wonders, like giant boulders balanced on top of earth spikes.
Nimaling
This unique plateau has gorgeous views of Kang Yatse and the Markha Valley. During the summer people from the Markha valley graze their animals here, too.
Base Camp and Advanced Base Camp
We camp for two nights at the first base camp and have a rest day to practice our snow skills. This means you can also make the most of the gorgeous views all around. We also spend a night back there after the summit day.
If you want to find out more about our expedition to climb Kang Yatse II, click here. You can also read our ultimate guide to Kang Yatse II here.