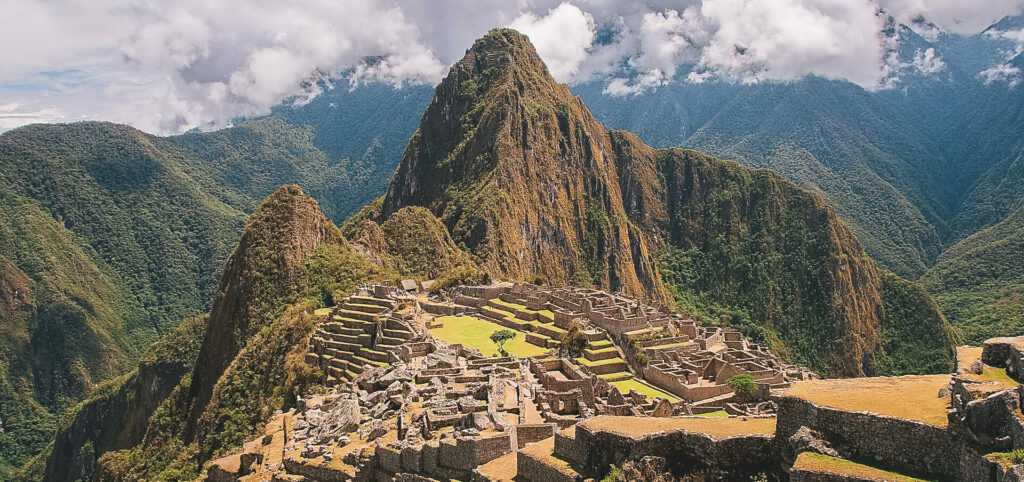 We've often talked about how our trek to Machu Picchu is a little different to the expeditions led by other companies. Rather than walking the popular Inca Trail, we take a different path, weaving a quieter route through the Peruvian Andes. But if you're wondering: "What will I see on the Machu Picchu trek?" then here's a post that will lay it all out for you…
What will I see on the Machu Picchu trek?
On our 16-day expedition, we cover a lot of ground in Peru. As well as the obvious sight of Machu Picchu, we see a lot of incredible places along the way. Here are just a few…
Cusco
We have a day free to explore Cusco at the start of the expedition, and one at the end as well. Unless you want to go to Rainbow Mountain, of course! Have a wander around this beautiful city and get yourself acclimatised to the altitude. The next day, we have a guided hike around the city so you can get better acquainted with it.
Choquequirao
This ancient Incan settlement is twice the size of Machu Picchu, but sees far fewer visitors. It's an incredible sight to behold, and one of the major reasons why we chose this route for our expedition.
The cloud forest
If you're a nature lover, you'll be fascinated by the cloud forests of Peru. Rich in biodiversity, you'll see Polylepis trees, waterfalls and cocoa plantations.
Coffee farms
On day ten, we descend through a beautiful valley filled with tropical birds and stunning waterfalls, until we reach La Playa. After lunch, we head out to a coffee farm to learn all about how coffee beans are grown and roasted.
Hot Springs
As well as the coffee tour, day ten finishes up with the option to head out to the natural hot springs. It's the perfect way to revive your tired muscles after a long week of trekking!
Rainbow Mountain
This is an optional add-on for the end of the expedition, but if you want to see this crazy multi-coloured mountain it's a great excursion for the end of the trip. If you want to know more about it, you can read our blog post all about it.
Machu Picchu
And of course, there's the famous sight itself! We reach Machu Picchu on day twelve of the expedition, though we catch our first glimpse of it the day before. We have the full day to explore, taking the last bus to Aguas Calientes at 5pm.
So there you have it! All of the amazing sights you can see on our expedition to Machu Picchu. You can click the page link to read all about it, or read our Ultimate Guide to Trekking Machu Picchu.