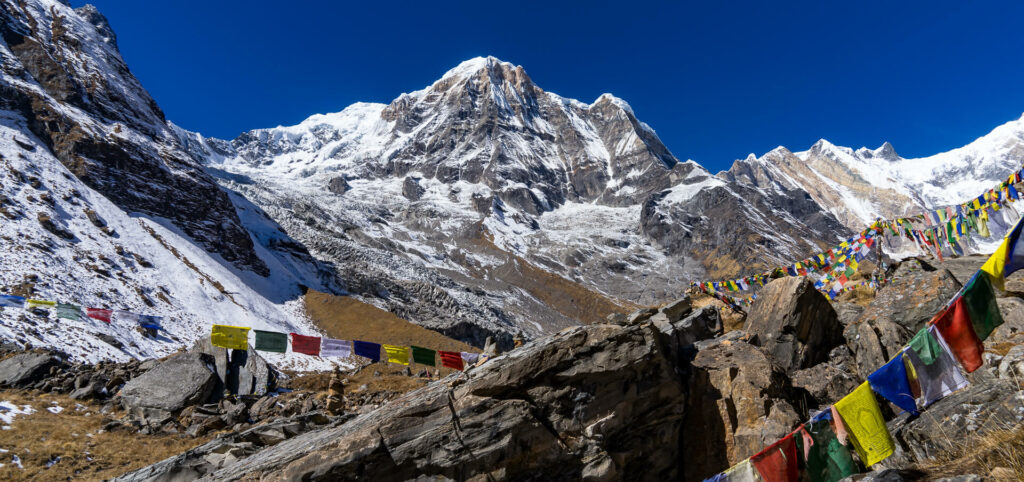 Have you ever done a high altitude trek before? Or is it something you've always dreamt of, but never thought possible? Well, now is the time to make a plan and set the goal. With some training, preparation and a good team around you, it's a goal that's achievable for so many. If you want to get started on an "easier" trip, we think that Annapurna Base Camp is the perfect trek for beginners. And here's why…
Why Annapurna Base Camp is the perfect trek for beginners
If you're doing something you've never done before, it makes sense to start with a more accessible goal. After all, if you'd never climbed a mountain before, you wouldn't start off with Carrauntoohil! To introduce yourself to multi-day trekking, the best idea is to start off with a less challenging route. The trek to Annapurna Base Camp is the perfect place to start.
How hard is it?
We classify this trek as a level 3 expedition. That means you can expect to trek an average of 4 to 6 hours per day at altitudes not exceeding 4,500 metres. Annapurna Base Camp itself is at a height of 4,130m. By comparison, Kilimanjaro is at 5,896m and Everest Base Camp is 5,364m. This means that you're gaining less height and you won't be dealing with as many altitude related setbacks. However, this doesn't mean that the trek is easy. You're still hiking for multiple days in a row, on varied terrain, and gaining altitude. You will need to train just like any other trek!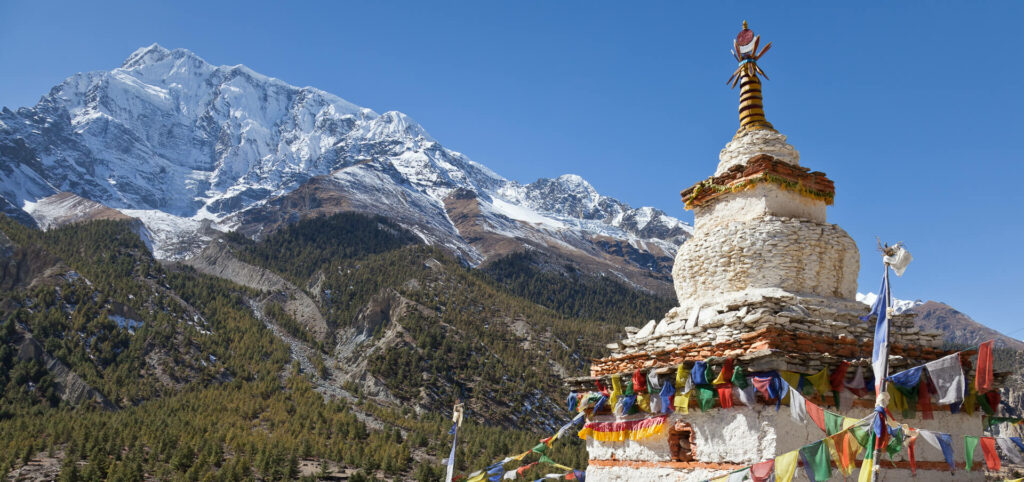 Can I trek it without training?
Uh, no. And this is for your own good, too. The fitter you are, the more enjoyable the whole experience is. You need to combine cardio sessions (three a week) with hillwalking training. Nothing beats a session in the hills! It's a good idea to carry a pack with you as well, so you can get used to carrying weight as you hike.
Am I trekking every day?
Our expedition to Annapurna Base Camp is 16 days long in total. We begin the trek itself on day 4, hiking from Nayapul to Ulleri. For the next 10 days, we hike every day. On other expeditions, there are often rest days built into the itinerary. But as this trek doesn't deal with the altitude gains of other trips, we don't need these for acclimatisation. However, each day is an average of 5 – 8 hours long, with a lot of 6 hour days. So they're not as taxing as some other treks. It's still a lot of trekking, though! That's why training is important – this requires stamina.
To read all about our expedition to Annapurna Base Camp, click the link. You can read the Ultimate Guide to Annapurna Base Camp here!