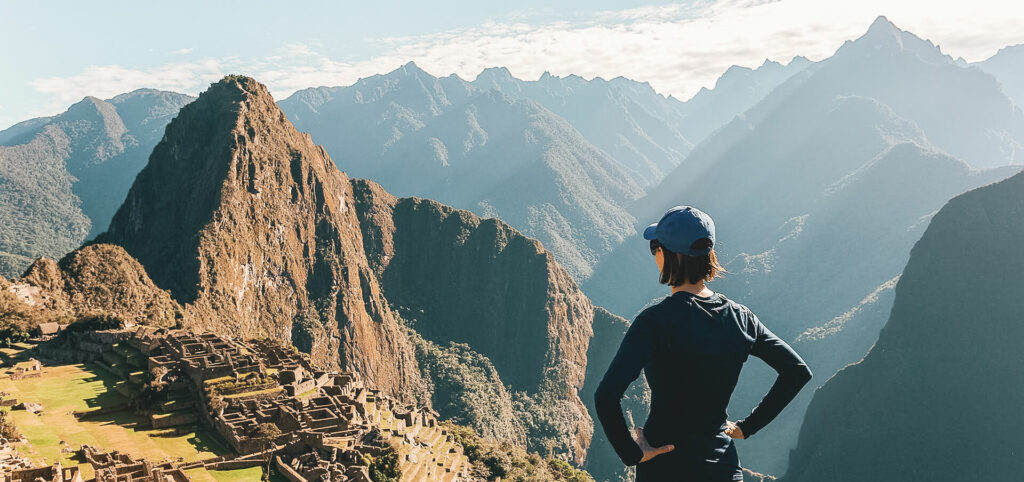 When you're planning a trek to Machu Picchu, you want to know that the weather is going to be on your side. After all, you don't want to go all that way only to spend the whole trek with soggy socks! But while you can never really predict the weather, there are definitely better times of year to visit Machu Picchu. If you're wondering when the best time to hike Machu Picchu is, we've got you covered…
Best time to hike Machu Picchu
Even though Machu Picchu is at a high altitude (2,430m to be exact) it doesn't snow there. However, it does get rain. There is a wet and a dry season in the area. We visit Machu Picchu during the dry season, which is usually between May and October. As a general rule, our expeditions usually run between July and October. Though it's actually warmer during the rainy season, there is a higher chance of seeing the city unobstructed by clouds during the dry season.
What do I need to pack?
Even though we trek during the dry season, that doesn't mean it won't rain! You need to be prepared for all weathers on a trek, after all. we recommend bringing waterproof trousers, a waterproof jacket and a waterproof poncho. We also recommend packing a down jacket (at least 600 grams in weight). You can read our ultimate packing list for Machu Picchu here.
How cold does it get?
It can get chilly at this altitude, particularly at night. Make sure you bring warm layers, like fleeces, base layers, fleecy hats, and down mitts. Layers are the best idea, because it can also be warm during the day. Basically, the weather is as unpredictable as it is in Ireland… which is great news for all of us used to hiking here!
To read more about our expedition to Machu Picchu, click the link. You can also read our Ultimate Guide to Machu Picchu here.