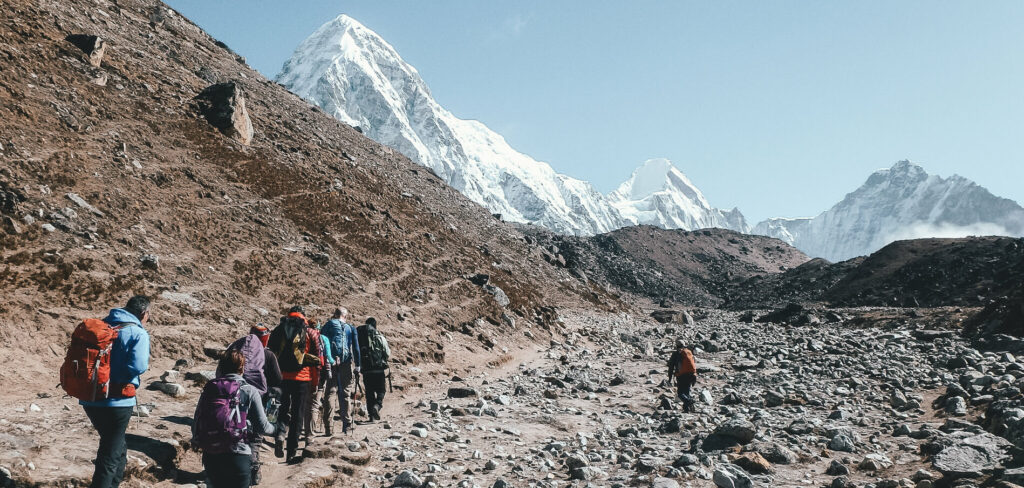 With any expedition, it's important to climb at the right time of year. And this is most certainly true when it comes to trekking to Everest Base Camp. You want to make sure that the conditions are as favourable as possible, to ensure an enjoyable trek. So when is the best time to trek Everest Base Camp? Let us fill you in with all the info you need…
Best time to trek Everest Base Camp
At Earth's Edge, we run our expeditions from March through to mid-May, then September through to mid-November. In the summer months, it's too wet to climb. You'll also find that the incredible views of Everest may be obscured by low clouds and fog. In terms of temperature, it never rises above freezing at the summit, averaging -36C in winter and -19C in summer.
What equipment do I need?
Unlike some other high altitude treks, you don't need specialist equipment (like crampons or ice axes) when you're trekking to Everest Base Camp. However, you will need to make sure you have proper trekking gear. And don't forget to make sure it's broken in! This is particularly important when it comes to your hiking boots, but also your backpack. The key things you need are decent trekking boots, hiking socks, walking poles, duffel bag and rucksack.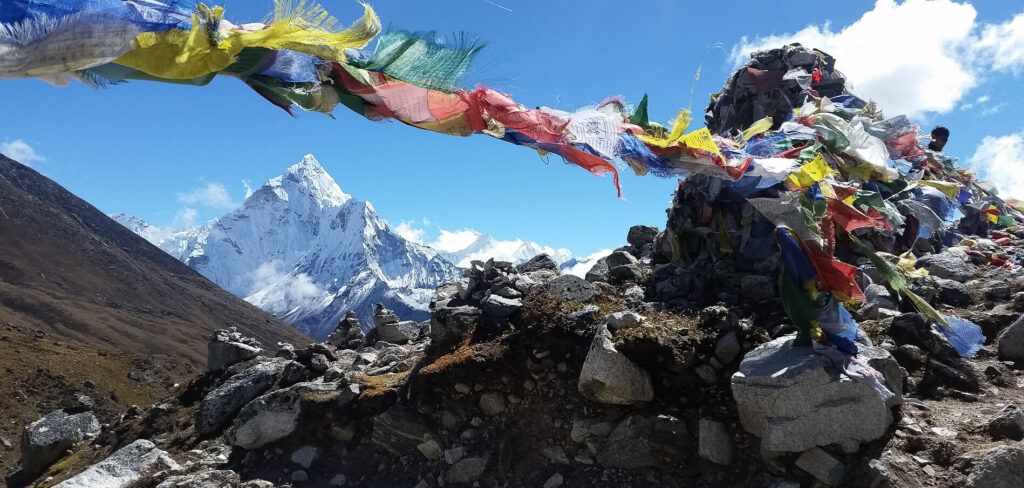 When can I climb Everest Base Camp 2022?
We have a number of expeditions running to Everest Base Camp in 2022. The dates are as follows…
30 March 2022 – 16 April 2022
8 April 2022 – 25 April 2022
19 April 2022 – 6 May 2022
26 April 2022 – 13 May 2022
3 May 2022 – 20 May 2022
21 September 2022 – 8 October 2022
27 September 2022 – 14 October 2022
7 October 2022 – 24 October 2022
12 October 2022 – 29 October 2022
Some of these dates are already fully booked, but you can see all available dates here.
If you want to read more about our expedition to Everest Base Camp, including 2022 dates, click here. We also have an Ultimate Guide to Everest Base Camp that will answer any other questions you may have.