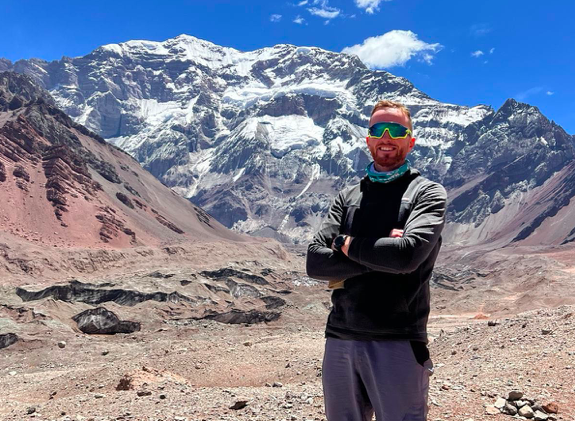 It's been a busy few months here at Earth's Edge. As well as sending off our first two expeditions after a long two years of a pandemic hiatus, we had some big news bubbling up behind the wings. And now we can finally spill the beans…
James is going to climb Everest!
That's right. Our fearless leader and managing director James McManus is heading to Nepal for the challenge of a lifetime. He's attempting to reach the summit of Mount Everest, the highest mountain on earth. And he's aiming to do it without the use of supplementary oxygen.
If successful, he will be the first Irish person ever to do so.
"I love a challenge – and this is the ultimate one," says James. "Pushing myself is just something I need to do. When you climb Everest without oxygen it's really, really tough. And that's what appeals to me. I've been preparing for this my whole life."
With his unique insight into mountaineering and his experience on loads of high altitude peaks, James is going to tackle the mountain in an interesting way. He'll be sharing his story when he's on the ground in April, doing training and acclimatisation hikes near Everest. As we speak, he's leading a group of Irish trekkers to the summit of Aconcagua (6,962m) in Argentina. This will also serve as a pre-acclimatisation peak for his own Everest trip.
Less than 4% of people who reach the summit of Everest do so without oxygen. 6,098 people have summited Everest, but only 216 have reached the summit without the use of supplementary oxygen.
"It's been on my radar for about three years," says James. "It's always something I've looked at. When I started looking at the facts, and learning that you can do it without supplementary oxygen, that's what really appealed to me. I like a challenge."
"It's obviously very hard to climb Everest, and I have total respect for anyone who does it. But when you climb without oxygen it's really, really tough. And that's what appeals to me."
You'll be able to follow James as he makes this record-breaking attempt. Keep an eye on our Instagram and join our mailing list if you want to follow his journey!