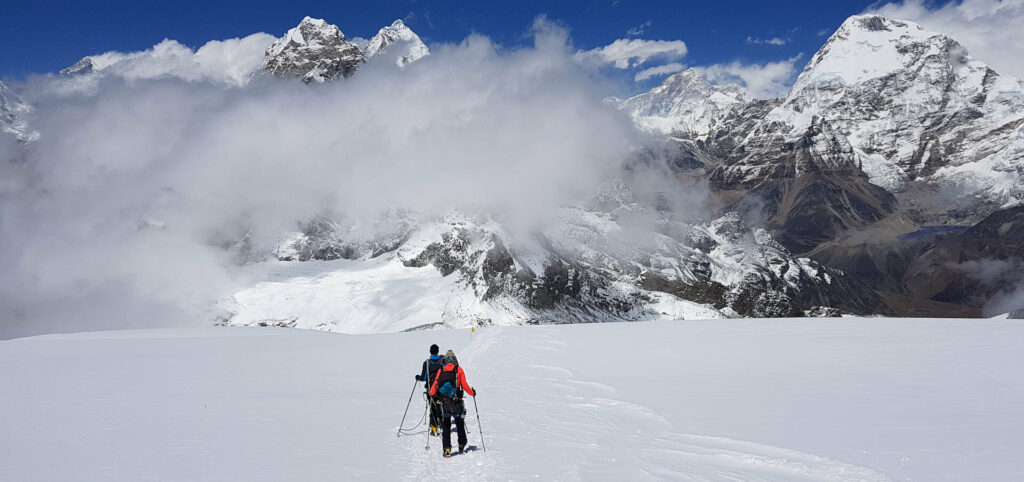 Any high altitude trek requires stamina, strength and a great deal of determination. And Mera Peak is certainly one of those mountains. The highest trekking peak in Nepal, Mera Peak is 6,476m tall and comes with a lot of challenges. So, with that said, can beginners climb Mera Peak? Let's dive in…
Can beginners climb Mera Peak?
It depends on what you mean by beginners. If you've never climbed a high altitude mountain before, it's probably not the best one to start with. You need to have experience tackling treks like this before you try Mera Peak. Previous experience on mountains above 5,000m is essential. Treks like Kilimanjaro, Elbrus, or Everest Base Camp are ideal mountains to get the experience you need.
How fit do I need to be?
If you do have that experience, you're still going to need to train! (But of course, you already knew that…) Mera Peak is a level 7 expedition. That means you can expect to trek an average of 6 to 8 hours per day at altitudes not usually exceeding 6,500 metres. Typical elevation gain per day would be 500 – 1000 meters, with at least one day over 1000 metres. Added to this will be the remote location of the expedition. As a rough guide, you should be comfortable hillwalking for 8 hours per day for two days in a row.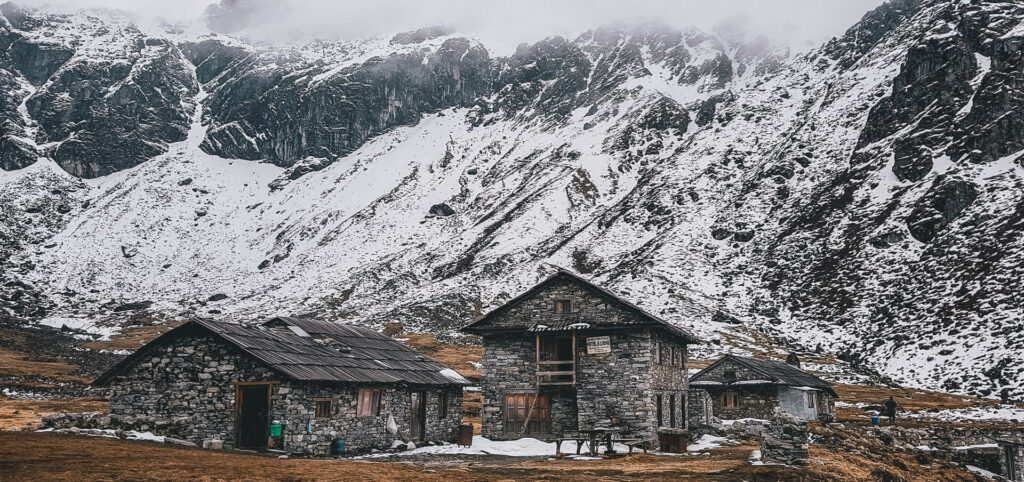 What is summit day like?
As you might expect, it's a tough one. Summit day is around 12 to 14 hours long, which includes the descent. The day begins early, at around 3am. Poor snow conditions can make the summit day very challenging, which is why we have a spare summit day built into the itinerary.
What about altitude?
It doesn't matter who you are or your level of experience, high altitude can affect anyone. But there are many ways to help yourself acclimatise properly. Some of them we take care of (like spacing out the climb and taking rest days) but some of them are up to you (staying hydrated and speaking up when you feel unwell). Remember, we send an international doctor on all of our expeditions, including Mera Peak. So if you do suffer with the side effects, they can treat you immediately.
You can read all about our expedition to Mera Peak here. We also have an Ultimate Guide to Mera Peak with plenty of blog posts in one place.