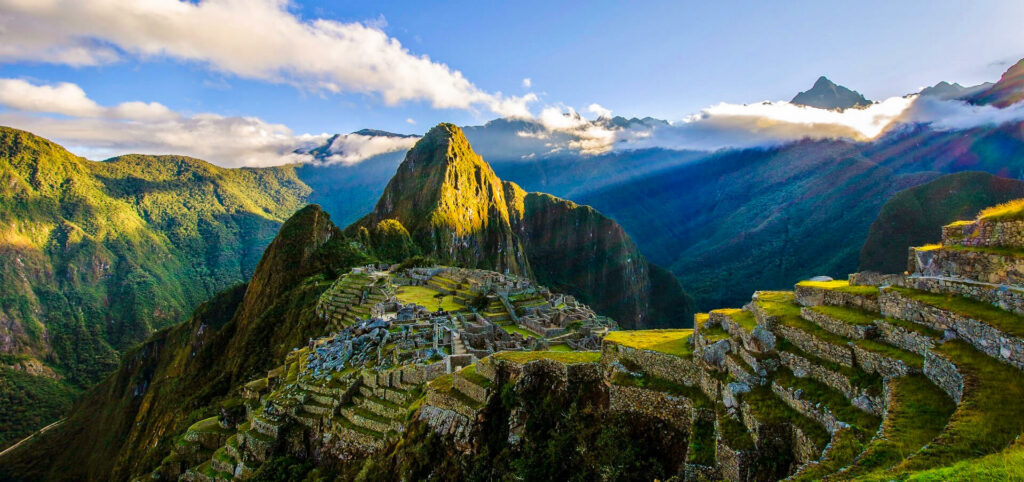 Some people love the idea of trekking to an amazing location on their own. But there are some places where it simply isn't an option. Don't despair, though! Trekking with a guide (and a group) only makes the experience better, in our opinion. If you're wondering: "Can you hike Machu Picchu without a guide?" we've broken it all down in the post below…
Can you hike Machu Picchu without a guide?
The short answer is no. And that applies to whether you're trekking the Inca Trail or simply visiting Machu Picchu directly. Places for both spots on the Inca Trail and to Machu Picchu itself are limited, to control the numbers in both locations.
Why we love our guides
On Earth's Edge expedition, you have a few guides in the mix. There's the international guide, who comes from the UK or Ireland, and then the local team. We work with an exceptional team of guides in Peru, who we work very closely with. They know the area inside out and are a priceless source of information and guidance. We know that their expertise only serves to make our expeditions all the better.
Why we love our groups
You might love to trek alone, but on a multi-day expedition such as this one the benefits of hiking with a gang are plentiful. You get to experience this amazing place with other people around you, and feel their support every step of the way. A lot of the people on our treks meet as strangers but leave as the closest of friends. Often, they end up booking onto future treks together as well!
How to book Machu Picchu
Our 2022 dates for Machu Picchu are live, and you can see them all below…
8 July 2022 – 23 July 2022
12 August 2022 – 27 August 2022
9 September 2022 – 24 September 2022
30 September 2022 – 15 October 2022
While some are fully booked, there are still spaces available on other dates. You can see all the booking information here.
To read more about our expedition to Machu Picchu, click the link. You can also read our Ultimate Guide to Machu Picchu here.