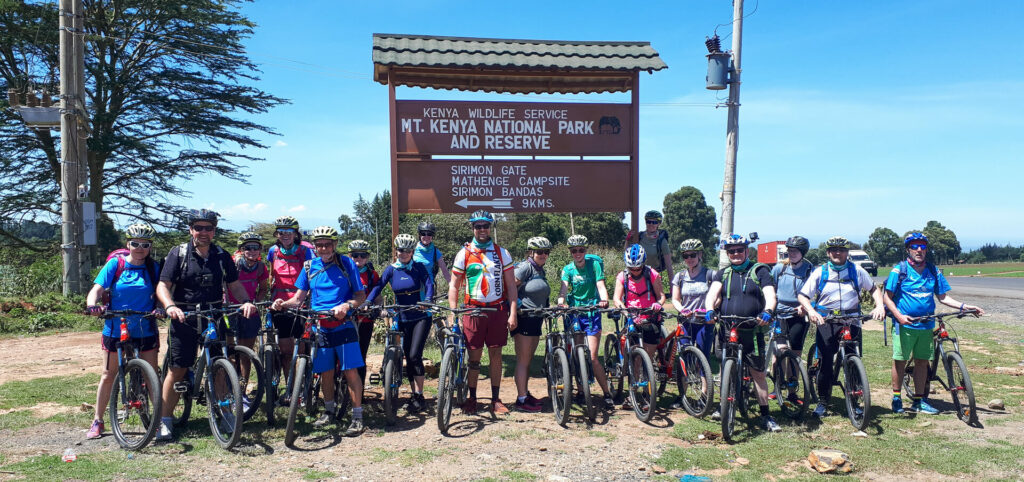 If you've always loved the idea of a multi-activity expedition, you will certainly love our tri-adventures. With two available, in Kenya and Ladakh in India, you'll be able to trek, cycle and raft all in unbelievable locations. But how hard are they to do? Is it a tough challenge? If you're wondering how it feels to do a Tri Adventure, we've compiled a few snippets from previous trip reports, to give you an idea…
How it feels to do a Tri Adventure
Like any of our expeditions, the tri-adventures are a tough physical challenge. Our Kenya Tri is a level 4 and the Ladakh Tri is a level 6. To give you an intro, here's a snippet from MC James McManus, on the first tri-adventure we ran to Ladakh…
"The beauty of our Tri-Adventure Expeditions is there is never a dull moment! You are challenged in three different ways on the same expedition. The great thing about running expeditions in Ladakh is that typically none of your clients know what to expect. As soon as you land, it just amazes people on a daily basis! It simply is one of the top destinations for adventure sport in the world, making it the go-to destination for our first Tri-Adventure Expedition. As soon as we touched down in Leh, capital of Ladakh, people were awe-struck by the scenery."
Cycling in Ladakh
"On the first day we started with a 10km downhill spin out of Leh and a tough 15km climb to reach a small pass at 3,700m. After an epic descent from the pass there is was a short 8km 'relatively flat' to reach our campsite in Basgo.
"The scenery over the next two days was simply unreal as we followed the mighty Indus as it cut through the dramatic moonlike landscape of Ladakh. Our final day of the cycle was very tough as we ascended 700m over 22km in seven hours it extreme heat. What made it tougher was the last 4km was on soup-like rabbit sand!"
Trekking in Ladakh
"The trekking section was absolutely stunning as we crossed four high passes, the highest being just over 5,000m."
Rafting in Ladakh
"The Zanskar is a high-volume class IV river with some huge rapids all in box canyon. This means once you start you are committed to reach the end of the canyon. Between the thrilling white-water and the huge canyon walls, it made for a special experience and was a great way to finish our expedition."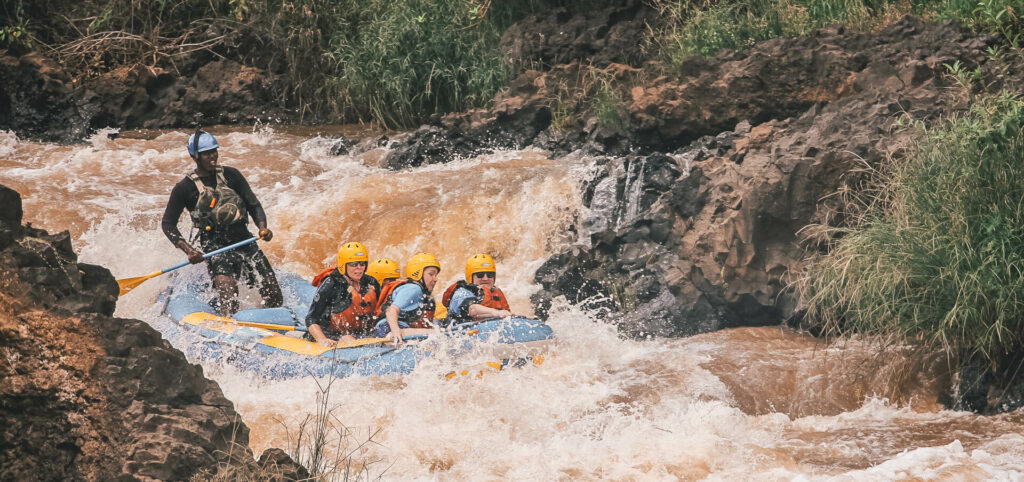 Trekking in Kenya
Let's hand it over to the wonderful Louise Lawrence, who was the expedition leader on a Kenya Tri-Adventure back in 2018!
"I can only describe this adventure as a "trip of a life time"! It is a fantastic experience – a little tough at times but worth all the effort."
"Every day was different, and we camped beside lakes on two different occasions. As with every big mountain, our summit walk started very early and we were standing on the top by 7.30am having watched the sunrise on the way up. A clear morning ensured fantastic views of Mount Kenya and Mount Kilimanjaro and being a quiet mountain at this time of year, we had the summit to ourselves. Amazing."
Cycling in Kenya
"On the first say, we cycled for 45km on mostly dirt roads, through villages and farms. Great fun and we finished at the gate to the Ol Pejeta Conservancy. Just when we thought it couldn't get any better… it did! We got back in the bus to drive through the park to our campsite. There was wildlife everywhere… we had to ask the elephants to leave so that we could set up camp!"
Rafting in Kenya
"The final phase saw us on the river for a full morning of excitement on the rafts. Our great guides told us tall stories of snakes, spiders, hippos and crocs, but the reality was a great morning of adventure, thrills and laughter. By the way, snakes, spiders, hippos and crocs are a very big rarity on this section of river! Our celebratory dinner and party unfortunately concluded the trip and all everyone could say was "I wish there were a few more days left!""
So that's how it feels to do a Tri Adventure! Remember, we also have two blog posts written specifically about how tough the tri-adventures are, if you're looking for more info about training etc. To read How hard is the Kenya Tri-adventure, or the Ladakh tri-adventure, click the links!