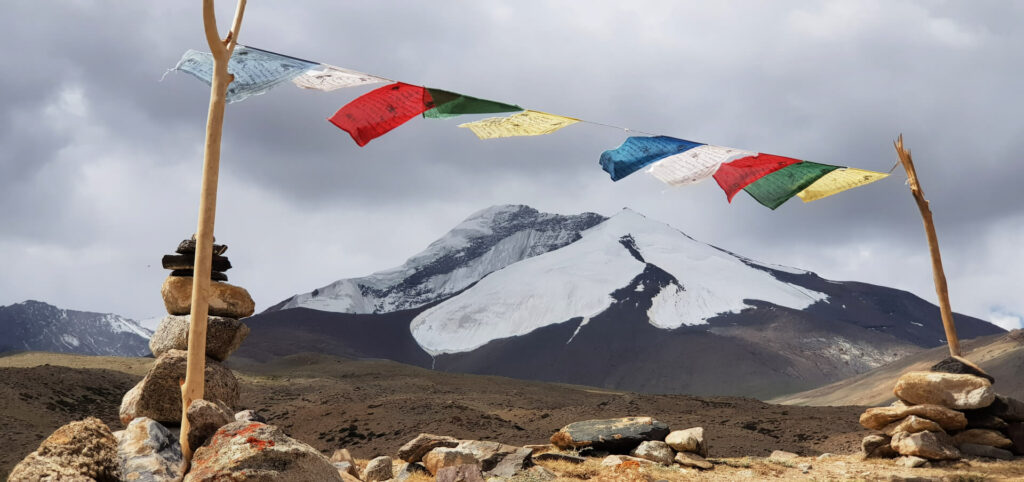 If you're thinking of jetting off halfway around the world for an expedition of a lifetime, one of your first thoughts is probably of budget. And there's a lot to consider when it comes to climbing Kang Yatse II. There are the long haul flights, park fees, and the guides you'll get you there safely. We know there's so much to consider, which is why we lay out our expedition fees simply and transparently. When you book with Earth's Edge, you know exactly how much you need to budget. So, without any further ado, here's how much it costs to climb Kang Yatse II…
How much it costs to climb Kang Yatse II
The Earth's Edge expedition to climb Kang Yatse II currently costs €4,299*, which includes international flights from Dublin. Our 16-day expedition includes…
International flights from Dublin to Delhi return (Economy Class) (UK flights not included)
Internal flights in India
Experienced Irish/UK expedition leader
Experienced Irish/UK expedition doctor
Training Weekend
Local English speaking guides, cooks and muleteers
All accommodation based on twin sharing in hotels in Delhi & Leh and camping elsewhere.
All meals and drinking water except in Delhi where accommodation is based on B&B
A celebratory dinner
All transport throughout the expedition
All group gear consisting of first aid kits, mountaineering equipment, cooking equipment etc
Climbing Kang Yatse II from the UK
Are you joining us from the UK, rather than Ireland? No problem! You can simply book the expedition without international flights. The expedition costs €3,399* if you want to book it without flights. You can then book the flights that suit you and your travel plans.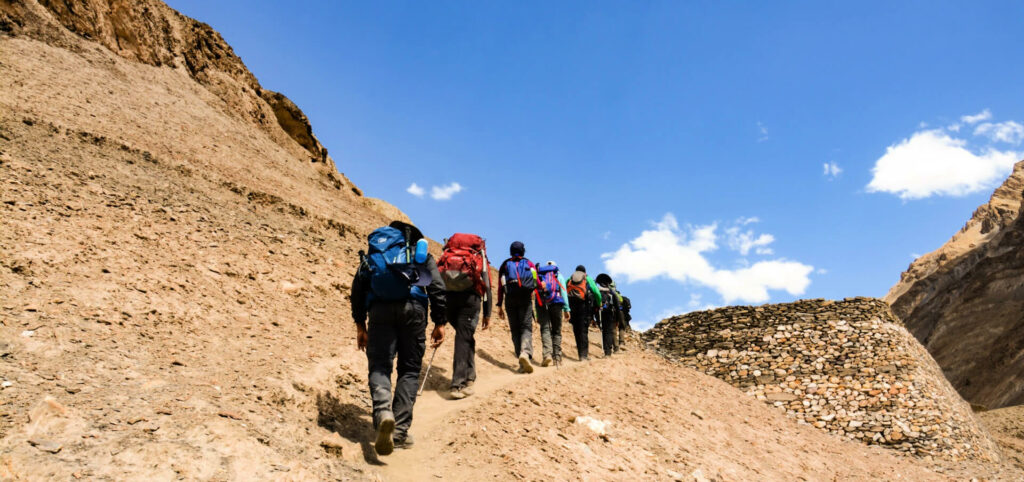 What's not included?
While our expedition includes almost everything, there are a few things that might be extra. You'll need to sort your own travel insurance, vaccinations and tourist visas. There's optional sightseeing in Delhi, too, so you might want to allow a bit of cash depending on what you want to see. You'll also need cash for a few other things…
How much cash do I need to bring?
We recommend you bring €300 with you to India in mixed notes, as well as your credit or debit card, just in case. This is for any odd bits that you might need to buy along the way. It also includes our recommended tip amount for local porters, which is 6000INR (€80).
Can I pay in instalments?
Absolutely. An initial deposit of €399 will secure your place on the expedition. After that, you can pay in segments in your account as frequently as you'd like. The full amount is due three months prior to the expedition.
So that's how much it costs to climb Kang Yatse II! Click here if you want to read more about our expedition.
*Prices are subject to change