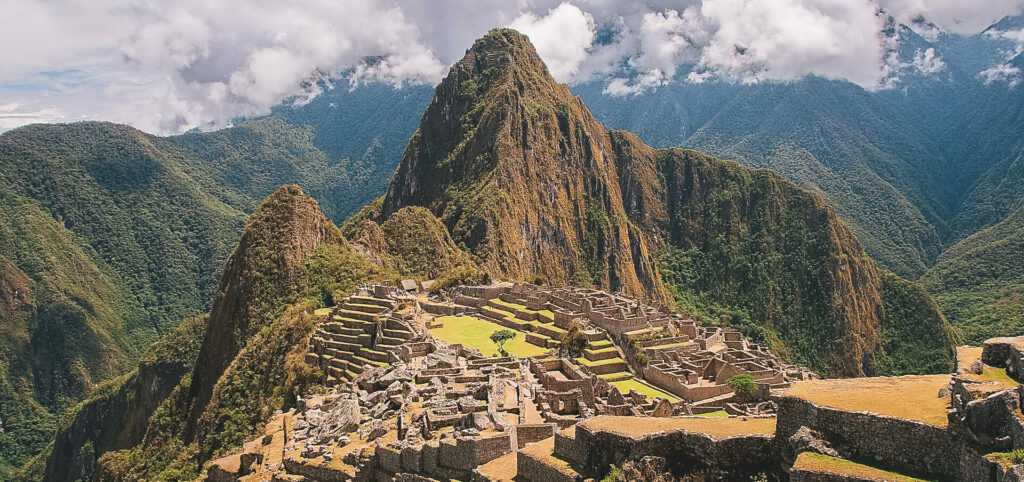 If you want to visit the sacred Incan site of Machu Picchu, there are a few ways to do so. But the most important thing to know? You have to buy tickets in advance. Numbers into Machu Picchu are limited, and you can't buy them on site. So, in short, don't turn up without them! If you're wondering how to book Machu Picchu, here's a post that may help…
How to book Machu Picchu
The main ticket to gain access to Machu Picchu costs $45. There are only 3,500 spaces available every day, too. If you want to buy tickets to Machu Picchu, you can do so on the official site here.
How to book a trek to Machu Picchu
Of course, if you've come to this site, you're not just looking for a plain old ticket for entry. You want an adventure! By far the best way to get to Machu Picchu is on a trek. You get to soak up the incredible atmosphere of the Peruvian Andes. And it also makes the finishing sight all the more amazing, knowing that you reached it on your own two feet.
What is included?
On our expedition to Machu Picchu, almost everything is included. That means your entrance fee, trail permit, transport, guides, food… everything! Basically, the price includes…
International return flights from Dublin to Lima (Economy Class)
Internal flights in Peru
Experienced Irish/UK expedition leader
Experienced Irish/UK doctor
Training weekend
Local English speaking guides, cooks and support team
All accommodation based on twin sharing in hotels in Lima, Cusco, Aguas Calientes and camping elsewhere
All meals and water, except in Lima, Cusco and Aguas Calientes where accommodation is based on B&B
A celebratory dinner at the end of the expedition
Transport throughout the expedition
All group gear consisting of first aid kits, mountaineering and cooking equipment
Entry fee into Machu Picchu and guided tour
Use of state of the art tents and thermarests
Don't forget, our expedition goes off the beaten track and explores the ancient city of Choquequirao, too.
To read more about our expedition to Machu Picchu, click the link. You can also read our Ultimate Guide to Machu Picchu here.