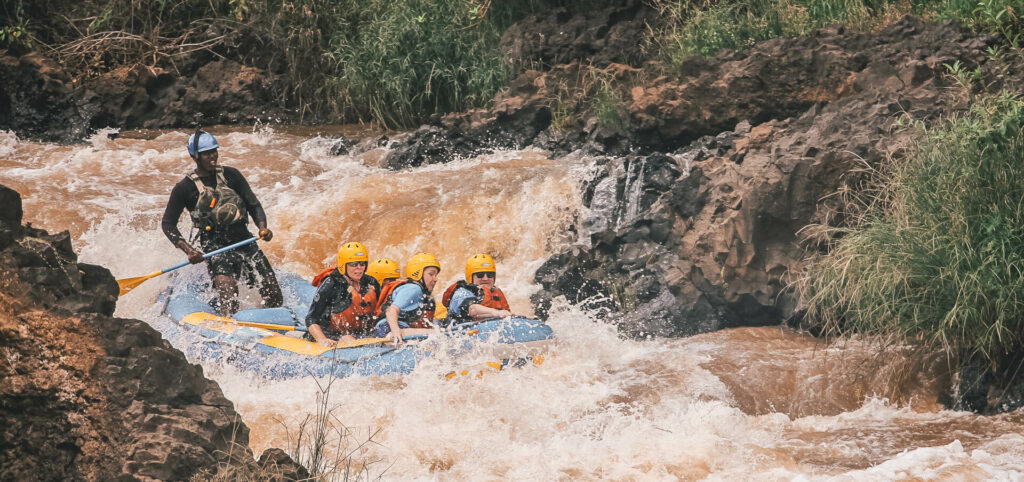 Obviously, we all love a trek. After all, that's what we do! But if you fancy mixing things up, our tri-adventures are perfect. They combine trekking, biking and rafting, which means you get a whole heap of adventure all from one trip! So, if you're after an adventure in Kenya, read on for all the info you need…
How to have an adventure in Kenya
Kenya is a real stunner of a country. With epic mountains, sweeping plains and gorgeous beaches, there is something to take your breath away around every corner. Which is why our Kenya tri-adventure is the perfect way to explore the country. You get to see loads of places in one fell swoop, while staying super active.
Trek Mount Kenya
We start things off with a trek. Mount Kenya (4985m) is a beautiful mountain, and the second highest in Africa (Kilimanjaro gets the top spot!) The trek to the summit takes us five days, and we hike through a variety of habitats along the way. We see dense bamboo and rain forests, which are rich in wildlife. If we're lucky, we can spot elephants, buffalo and monkeys. When we get that bit higher, we might even spot a rare creature known as the rock hyrax, which is the nearest living relative of the elephant. Mount Kenya is starting to really gain a reputation as an amazing mountain and it's easy to see why. This trek is an excellent introduction to the wonder that is Kenya!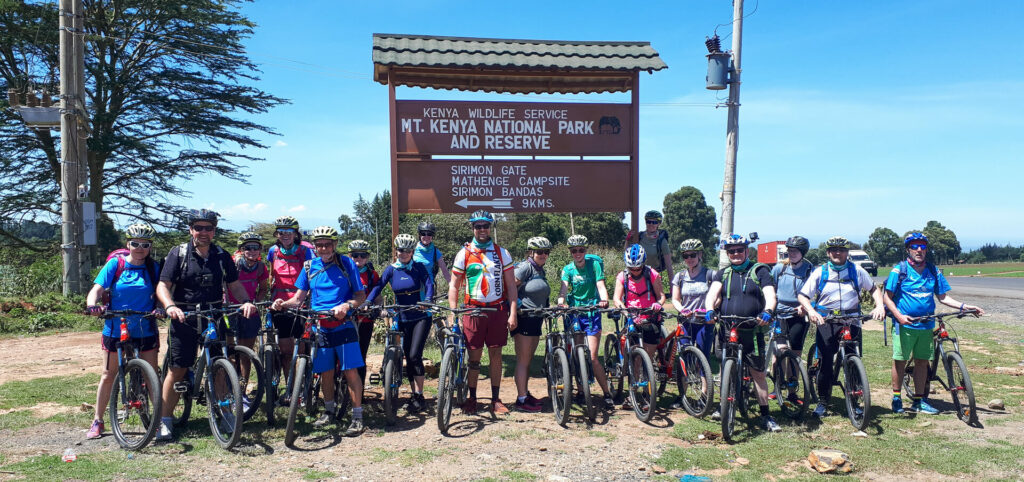 Bike the Kenyan countryside
Nothing beats exploring a country on two wheels. After our trek, we spend two days cycling a total of 106km through amazing countryside. But it's not just countryside you'll be spotting. At night, we'll be camping in a game reserve. That means you'll fall asleep listening to the distant noises of animals, from snuffling hippos to roaring lions. In the morning and evening, we'll go on game drives so you can see them all up close. Magic!
Raft the Tana River
Speaking of wildlife, you'll find loads of it on the banks of the Tana River. All along this 1000km river you'll find forests filled with shelter buffalo, elephant, hippo and crocodile as well as a host of smaller, shyer antelope and primates. On this high-octane adventure, we raft down the Tana River and see all those sights along the way. There's a lot of white water and rapids, but our guides will lead you safely through no matter what your previous experience level.
If you want to read more about our Kenya Tri-Adventure, click here. We also have a blog post answering all the questions you have about the Tri-Adventure.