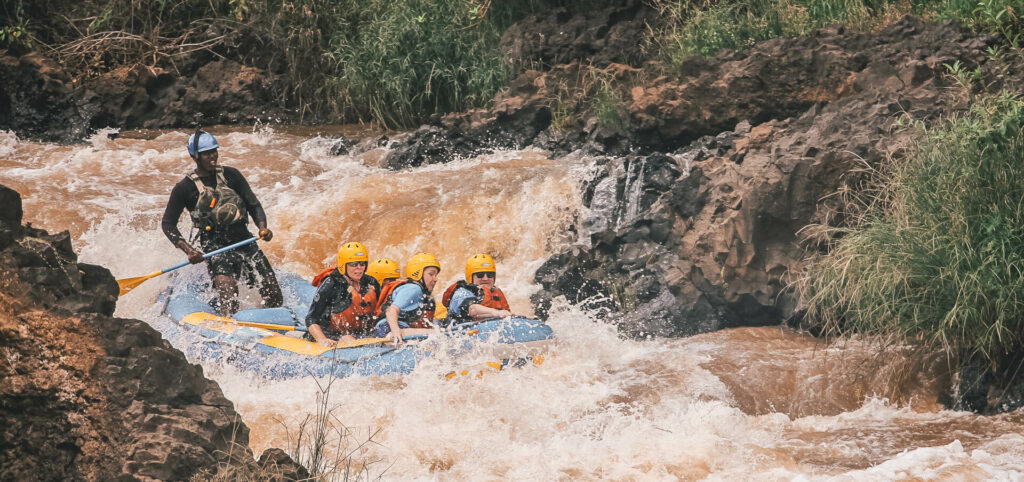 If you've never heard of a tri-adventure before, it might all seem a little confusing. But if you're someone who loves to mix things up a little and challenge yourself, then a tri-adventure is the perfect expedition for you. But what is a tri-adventure? Let's find out…
What is a tri-adventure?
Basically, it's an expedition that involves three different disciplines – trekking, cycling and rafting. As opposed to our other expeditions that are trekking alone, these trips mix it up a little. We currently run two tri-adventures – one in Kenya, and one in Ladakh, in India.
How do they work?
Depending on the itinerary, we usually spend a few days on each discipline. We might start off by trekking for a few days, then cycling for a few days, then taking to the water. We don't mix it up during the day, so it's not like a triathlon in that sense. Most of the time, you'll dedicate each day to one activity (though there are a few half days in the mix).
How does the Kenya tri-adventure work?
On this adventure, we cover more than 200km, across three disciplines, in just seven days! First off, we spend five days trekking Mount Kenya (4985m). Then we hop on the bikes for two days of scenic mountain biking through safari game reserves. Finally, we spend half a day rafting the exhilarating Tana River. An added bonus? We also incorporate two wildlife safaris (one evening and one early morning drive) and a night of camping inside a game reserve. Imagine going to sleep hearing the distant roar of lions or the grunting of elephants! Pure magic.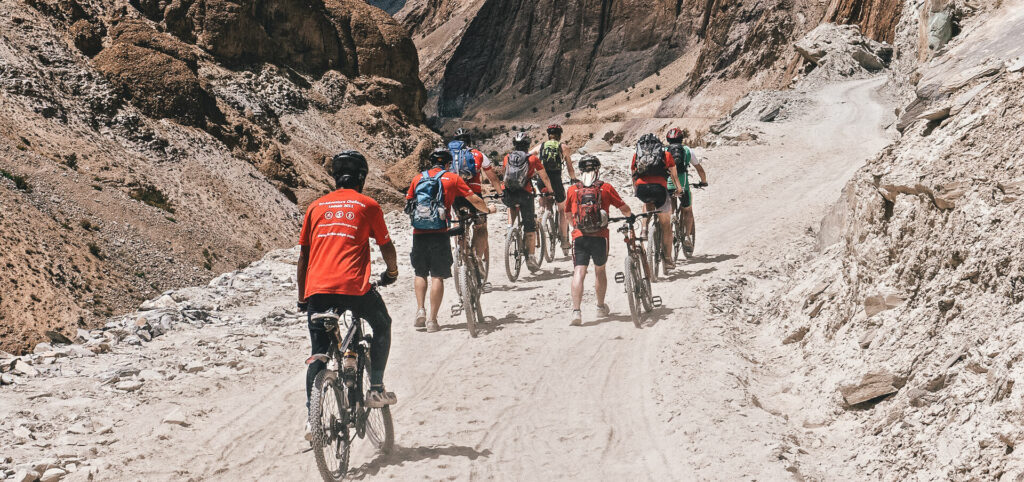 What about the Ladakh Tri-Adventure?
This expedition is a little longer, at 16 days long. This is divided into four days of mountain biking, followed by four days of trekking, before finally spending two days rafting down the Zanskar river, covering a total distance of 270km. One thing that makes this one slightly trickier is the fact that it's all done at high elevations.
How do I train for a tri-adventure?
We have detailed post about how hard both the Ladakh and Kenya tri-adventures are. But in truth, in terms of training it's pretty similar to any other expedition. You need to work on your hillwalking as well as cardio fitness. However, you will hugely benefit from some long distance cycling training as well. Particularly cycling two days in a row. There are some tough climbs involved, so the fitter you are on the bike, the better. In Ladakh, we cover 150km in four days, and in Kenya we cycle 106km in two days. It's one thing being used to doing one big cycle in a day, but you do need to practice doing it two days in a row.
What if I've never rafted before?
Don't worry – this is something that's trickier to practice at home. Our guides will teach you all the paddle skills you need to tackle the rapids. And they're both unique routes – in Kenya, you'll have really fun rapids to deal with but may also see some friendly beasts along the way, like elephants and buffalo along the water's edge. In Ladakh, you'll be on Zanskar River, considered by many to be one of the best rivers in the world for rafting. The river flows through a large box canyon with walls over 1,000m and it's quite an incredible sight.
To read more about the Ladakh Tri-Adventure or the Kenya Tri-Adventure, click the links!