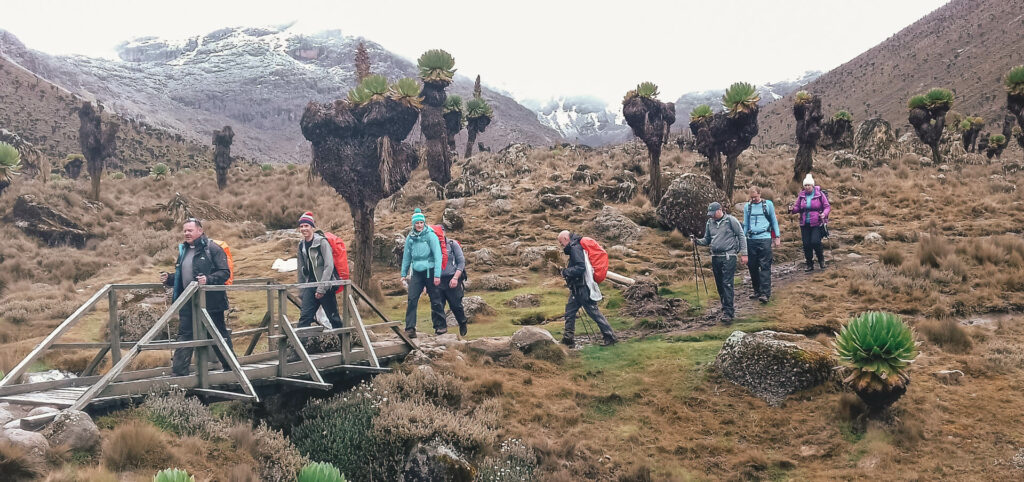 On our Kenya Tri-Adventure, we get to see a lot of this special country. Which means we also get to see what makes Kenya such an amazing place. And a huge part of this is the people, from our amazing guides to the locals we meet along the way. In Kenya, people like to say that "You will arrive as a visitor and leave as a friend" and we've definitely found that to be true. If you're planning on joining our Kenyan expedition next year or are just curious about the country, the latest in our Inside Culture series is here to help! Here is Inside Culture: Kenya…
Inside Culture: Kenya
Kenya is a true melting pot of different cultures, tribes and traditions. There's a huge diversity to the country, too. When you're on the coast, you might notice an Arabian influence in the architecture; while the countryside around Nairobi can take on an English country garden feel. Wherever you are, you'll notice a strong sense of community and family.
Mount Kenya
As part of our Tri-Adventure, we summit Mount Kenya. Mount Kenya is the highest mountain in Kenya and the second highest in Africa, after Kilimanjaro. And much like Kili, it's actually a volcano, which is about 3 million years old. But don't worry – the last time it erupted was 2 million years ago. There's a National Park on and around Mount Kenya, in order to protect it.
The People
There are four main ethnic groups living around Mount Kenya – Kikuyu, Ameru, Embu and Maasai. All hold the mountain in huge regard. The Kikuyu people believe that God lived on Mount Kenya, and that it is God's throne on earth. The Embu people also believe that Mount Kenya is sacred. In fact, they build their homes with the doors facing the mountain.
The food
In Kenya, you're in for a real treat at mealtimes. You'll likely eat a lot of ugali, which is a kind of Kenyan mashed potato made from cornmeal. It often accompanies a hearty stew or goat curry, and will give you all the energy you need for the next day. While there are loads of amazing vegetable dishes, nyama choma or barbecued meat is a big favourite. Also, the local fruits are all amazing, so be sure to fill up on passion fruit, bananas and papaya.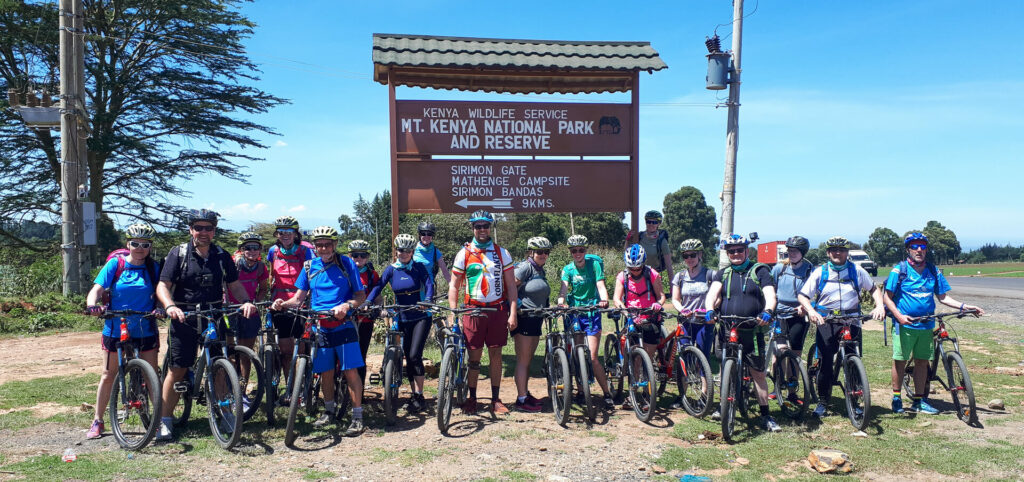 Learn a Cúpla Focal
Like Tanzania, the most spoken language in Kenya is Swahili. Even though a lot of Kenyans speak great English, it's always a good idea to pick up a few key phrases before you head over. Like when you're climbing Kilimanjaro, the phrase "Pole, Pole" is one you'll hear a lot, which means "Slowly, Slowly". Slow and steady wins the race, remember!
Here are a few others to keep you going…
Asante = thank you
Asante sana = thank you very much
Tafadhali = please
Habari = hello
Kwaheri = good bye
Hakuna matata = it literally does mean no worries, we promise
If you want to read more about our Kenya Tri-Adventure, click the link. We also have an Ultimate Guide to the Kenya Tri-Adventure, which gives you all the info you need.