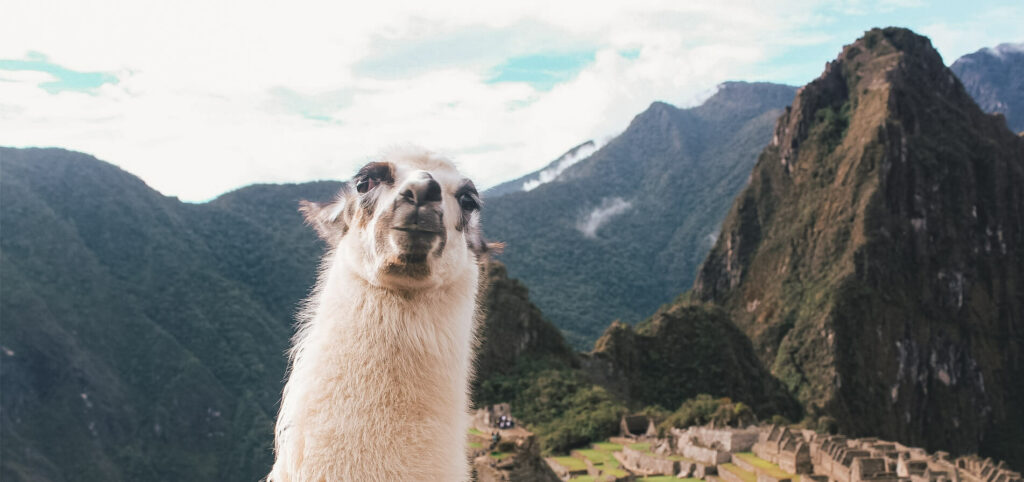 There's a certain kind of magic to Peru. A country that's as beautiful as it is beguiling, you can't help but be charmed. There seems to be a gorgeous landscape around every corner, and views that will keep you mesmerised. But there's also a strong sense of culture in Peru. On our trek to Machu Picchu, we take the lesser travelled path and see some incredible sights along the way. But we also get to dig a little deeper into the Peruvian culture. Here is the latest post in our new series, Inside the Culture… Peru
Inside the Culture… Peru
Peru is a country covered in rainforests, mountains and beaches, all of which make for a killer landscape. But there's also a diverse culture at play. There's a mix of Hispanic and native cultures, and there's a strong sense of pride in the culture. This is also a country with a fascinating history. And the best part is you can visit plenty of incredible historical sights, like Incan remains and citadels… like Machu Picchu.
Machu Picchu
A 15th-century Incan citadel, Machu Picchu is one of the new Seven Wonders of the World. It's also a World Heritage Site and is strictly protected in order to preserve its beauty. Machu Picchu is a masterpiece, and very much held in respect by Peruvians.
The people
In Peru, the people you meet will generally be friendly and incredible polite. Manners are important here, so it is imperative you treat everyone well (actually… do that wherever you go!) It's also a good idea to pick up a few words of Spanish. While on the busier tourist trails, English is widely spoken, it's not as common in more rural areas.
Learn a Cúpla Focal
If you don't speak Spanish, here are some key phrases to get you started!
Hola = Hello
Adiós = Goodbye
Por favor = Please
Gracias = Thank you
Lo siento = Sorry
Sí = Yes
No = No
The food
Oh my, the food… you're in for a treat in Peru! You'll often see fresh fruit sold at the side of the road, and it's better than anything we get at home. The papaya, pineapple, kiwi and bananas are all amazing. You'll also see giant corn used a lot, whether it's just roasted or served as a side dish along ceviche or in tostadas. On our trek, we also have a celebration lunch, called a Pachamanca. This dish is covered in banana leaves, buried with hot stones that have been heated on a fire and covered in soil to cook. It's usually made of roasted pork and chicken, roasted jungle and sweet potatoes, and sides of mushroom ceviche, guacamole with crackers and beetroot salad. You can read all about the food on our trek here.
To read all about our expedition to Machu Picchu, click the link! You can also read our Ultimate Guide to Machu Picchu here.