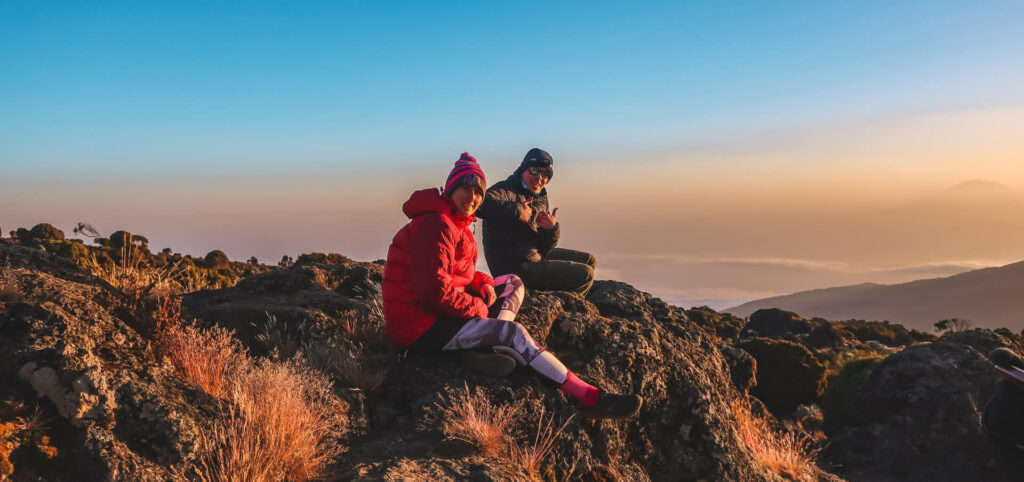 Climbing to the top of a mountain is always going to be an accomplishment. But reaching the summit of Mount Kilimanjaro is an amazing feat. It's also one that is on the bucket list of many people, all around the world. But just how tough is it? Do you need to be an experienced mountaineer? Is Mount Kilimanjaro hard to climb? If you're thinking about making the trip but wondering if you're fit enough, here's a post that may help…
Is Mount Kilimanjaro hard to climb?
Let's start with the facts. Kilimanjaro stands at a height of 5,896m, making it the highest point in Africa. In fact, it's actually the highest freestanding mountain in the world! It's this height that causes perhaps the trickiest challenge on Kilimanjaro – altitude.
Altitude sickness on Kilimanjaro
As you're constantly gaining altitude, AMS (Acute Mountain Sickness) is a challenge for all trekkers. But the human body is quite capable of adapting to a very wide range of barometric pressures. Even at the highest point of this expedition, there is plenty of oxygen. However, AMS can strike anyone. The most important ways to tackle it are to trek slowly ("pole, pole!") and to stay well hydrated and fed. We recommend drinking 3 litres of water a day, at the very least. You can read more about coping with altitude in our blog post.
How fit do I need to be?
As with any multi-day trek, you need to have a very good level of fitness. The fitter you are, the more enjoyable the trek will be. You can read a more detailed post about training for Kilimanjaro here. But you don't need any special mountaineering skills for Kilimanjaro. All you need is a good attitude and an excellent training schedule under your belt! For many people, it will be the toughest physical challenge of their lives. But it is definitely an achievable goal for most.
What is the terrain like?
You'll be trekking over a mix of different terrains. The start of the trail can be very muddy, then there are rocky outcrops and very steep sections. The higher you get, the colder it is, and there will likely be snow, too.
You can read more about our expedition to Kilimanjaro here.