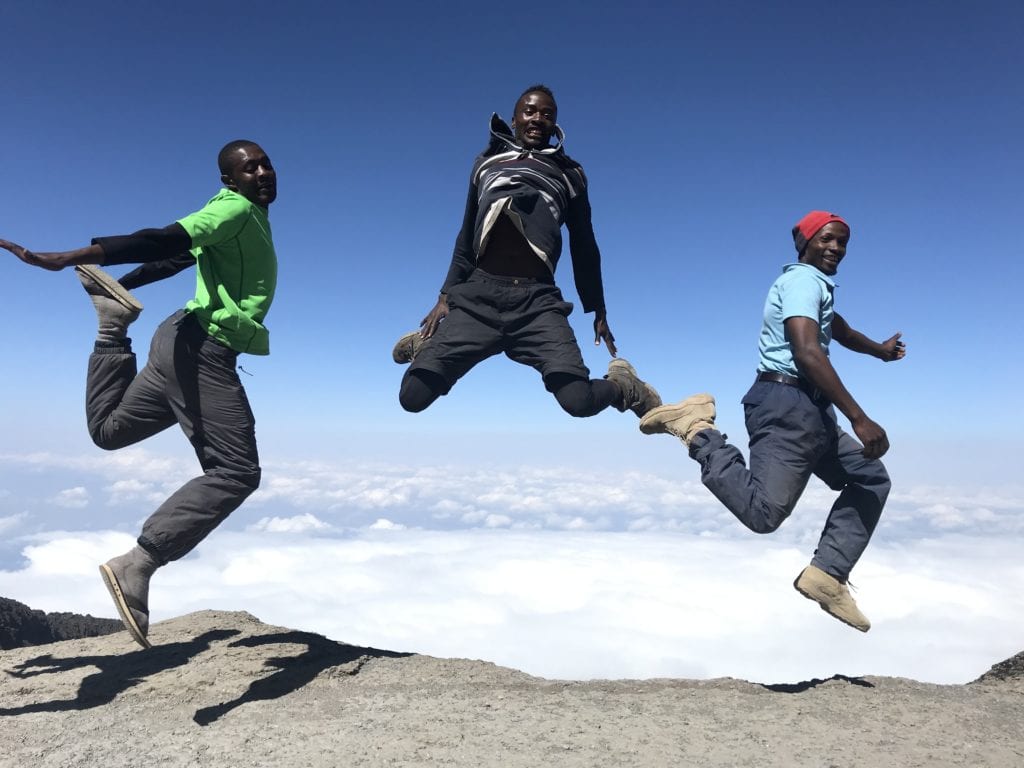 When you're packing for a multi-day expedition, you can see just how much stuff you have to bring with you. After all, there's all your clothing, shoes, layers, sleeping bag and toiletries. And that's not even counting your equipment for some of the harder treks, when you'll need crampons, ice picks and plenty of other bits. But how does that stuff follow you up the mountain, or along the trek? Do you have to carry it yourself? If you're wondering: "Who carries my gear on a trek?" then let us answer your question…
Who carries my gear on a trek?
The short answer? Not you. On most of our expeditions, your main gear is carried by our support team. This means that our team of amazing porters and sherpas carry it up alongside you. Our teams work incredible hard on the mountains, which is why we strive to support them in as many ways as we can. It's also why you tip them.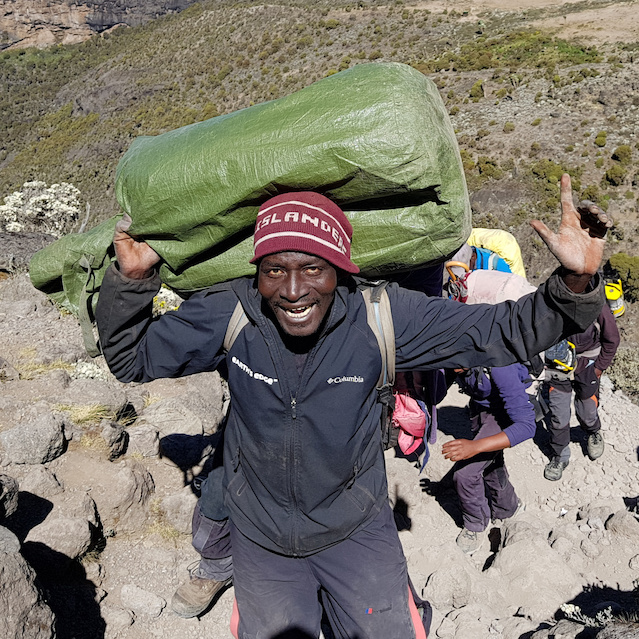 What do I carry?
Each day, you'll carry your own backpack with everything you need for the day. In this, you'll need to pack your water, your snacks, camera or phone, little first aid kit… basically, anything you need while you're away from camp.
What kind of bag shall I bring?
For your day pack, we suggest you bring a backpack of 30 to 35 litres in size. Remember, it's important to practice using this backpack when you're training, so you're used to it before the trek. In some ways, it's just as important to break in as your hiking boots. You can even get fitted for a backpack if you buy it somewhere like Great Outdoors in Dublin.
For your main bag, we recommend a duffel bag or rucksack that's 90 litres in capacity. Make sure this is strong and hardy and that it's easy to pack and repack each day. You can watch our video about how to pack your duffel bag here.
To read more about our expedition to Kilimanjaro, click here. Or you can read our Ultimate Guide to Kilimanjaro.