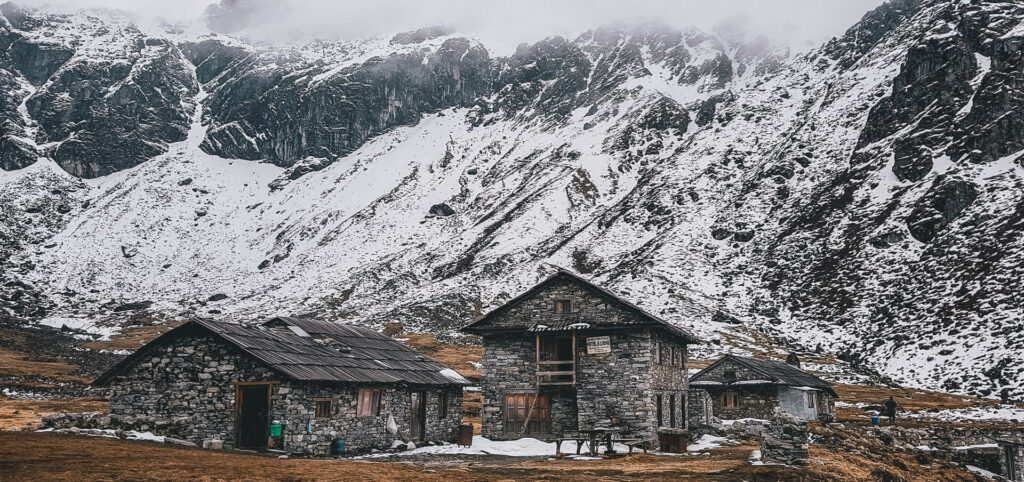 One of the first things we all think about when planning a big trip is how much it's going to cost. We need time to budget, time to save, and time to pay off the trip itself. That's why it's super important to know exactly what you're going to be paying right off the bat. Sometimes expedition prices can look very low, and then you're confronted with all the additional fees. At Earth's Edge, we're very upfront about how much everything costs (and almost everything is included, too). That means you'll know exactly how much it costs to trek to Mera Peak, before you even get on the plane.
Read on for our breakdown of all the costs…
How much it costs to trek to Mera Peak
The Earth's Edge expedition to Mera Peak currently costs €5,499*, which includes your return flights from Dublin. What do you get for that? Well, let's break it down. The Earth's Edge 23-day long expedition includes…
International flights from Dublin to Kathmandu return (Economy Class) (UK flights not included)
Internal flights in Nepal
Experienced Irish/UK expedition leader
Experienced Irish/UK expedition doctor
Training Weekend
Local English speaking guides, cooks and support team
All accommodation based on twin sharing in hotels in Kathmandu, tea houses on the trail and camping at higher altitudes.
All meals and drinking water except in Kathmandu where accommodation is based on B&B
A celebratory dinner
All transport throughout the expedition
All group gear consisting of first aid kits, mountaineering equipment, cooking equipment etc
Trekking to Mera Peak from the UK
If you're joining us from the UK, you can simply choose to book the expedition without flights. That way, you can book your own flights from the UK (don't worry, we'll tell you which ones to get). If you want to book this expedition without the international flights to Kathmandu. If you're booking without flights, the expedition costs €4,799*.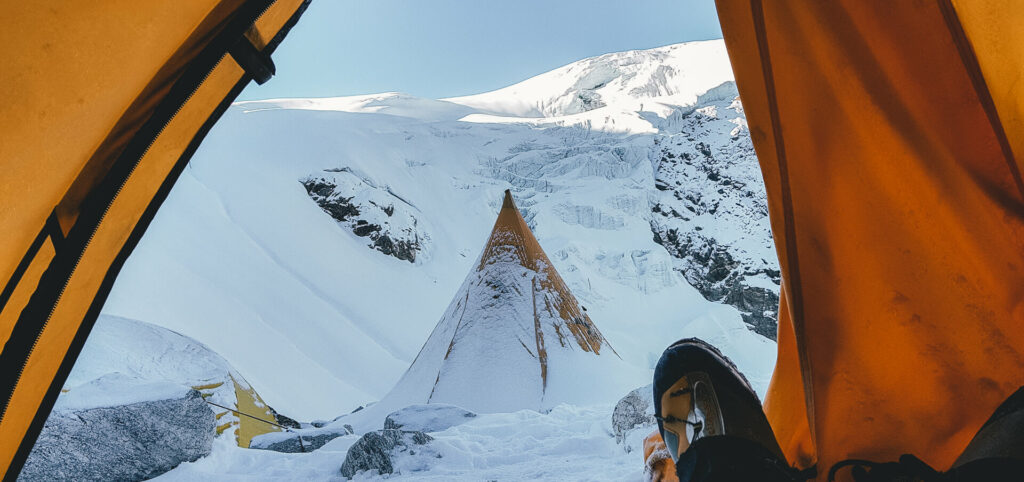 What's not included?
While the expedition fee covers almost everything, there are a few things that will be extra. You'll need to get personal travel insurance, tourist visas, medical vaccinations and, of course, all your own gear. You'll need to cover any other personal costs that arise too, like laundry, excess baggage fees and the like.
How much cash do I need?
In terms of spending money (you know, for souvenirs, the odd beer, and so forth) we recommend you bring $300 in cash. $150 of that is what we recommend as the tip for our local staff – you give this to the expedition leader and they divide it out.
Can I pay in instalments?
Absolutely. To secure your place, you need to pay a deposit of €399. Once that is paid, you can pay in instalments at whatever pace suits you – there's no schedule of payment or anything like that. The full amount is due three months prior to the expedition.
There you have it – that's how much it costs to trek to Mera Peak with Earth's Edge! Click here if you want to read more about our expedition.
*Prices are subject to change. Please check our Expeditions pages for updated prices.