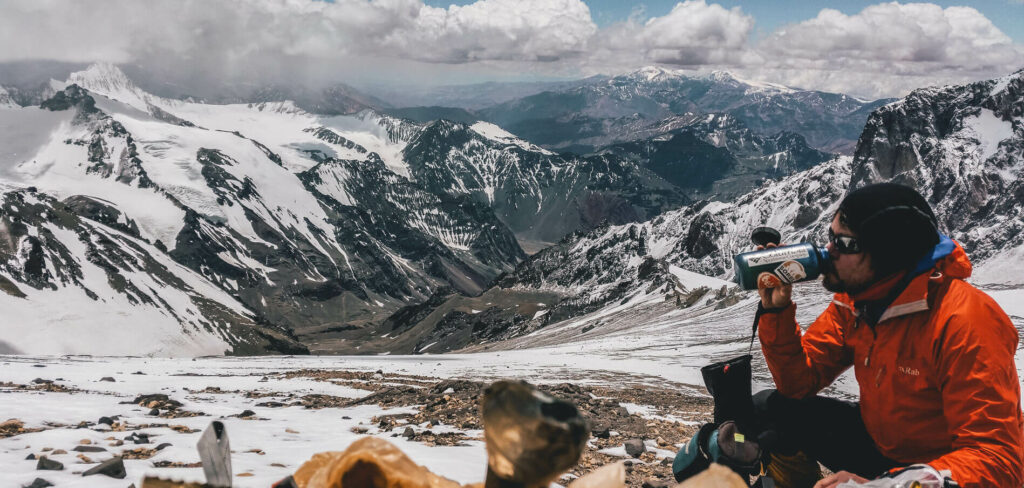 Climbing Aconcagua is one of the most challenging, demanding, incredible accomplishments in the world. One of the Seven Summits, Aconcagua isn't just a beautiful mountain – it's the highest mountain outside of Asia, and the highest mountain in both the Western and Southern hemispheres. This Argentinian peak stands at a height of 6,962m, and the route to the summit passes through some of the most incredible scenery you could ever dream of. If you're thinking about taking on the challenge, here's our ultimate guide to climbing Aconcagua, which will hopefully answer all your questions…
The ultimate guide to climbing Aconcagua
How hard is it to climb Aconcagua?
At 6,962m, Aconcagua is not an easy climb. We give all of our expeditions a difficulty level, and Aconcagua is a level 8, making it one of our toughest. This means you can expect to trek an average of 6 to 8 hours per day at altitudes not usually exceeding 7,000 metres. Typically, the trek will involve one extremely long and/or tough day to reach a summit. Typical elevation gain per day would be 500 – 1000 meters, with at least one day over 1200 metres.
You can read our blog post about how hard it is to climb Aconcagua here.
How long does it take?
Our expedition to Aconcagua is 21 days long. We carefully calculate our trek to best acclimatise to the mountain, and reach the summit in the safest way. The trip includes 16 days of trekking, and we also have rest days for acclimatisation and to practice skills for high altitude trekking.
Read our blog post about how long it takes to climb Aconcagua here.
Is it safe to climb Aconcagua?
Like we say – safety is always our number one concern. When you're climbing at high altitudes, you need to make sure that you are with a highly trained and experienced team. You also need to ensure that you are fit enough, and have trained for the expedition. This is something that we help you with prior to the expedition.
Read more about if it's safe to climb Aconcagua in our blog post.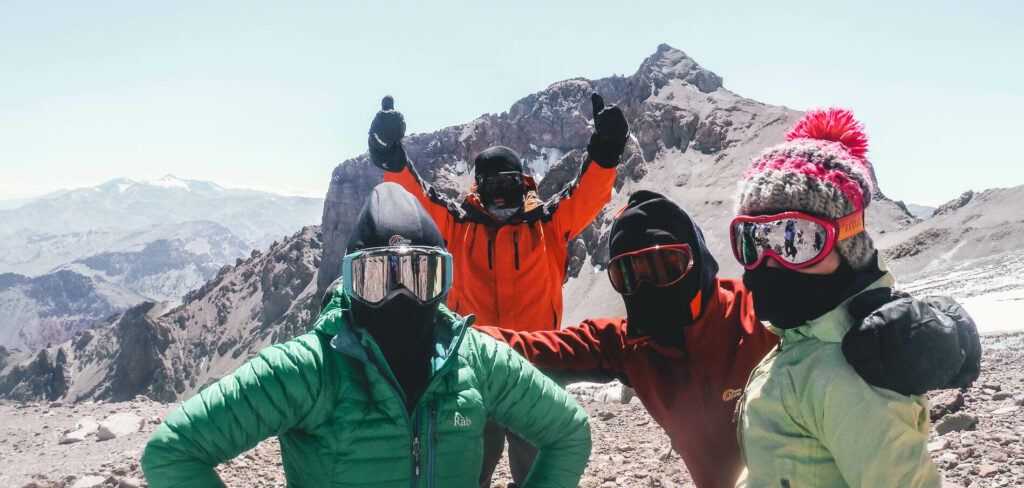 How much does it cost?
The Earth's Edge expedition to Aconcagua currently costs €6,999. That includes return flights from Dublin. If you're joining us from the UK, you can book the expedition without international flights for €5,899. This fee includes all accommodation, all meals (except in Mendoza), and your international guide and doctor.
Read our blog post about how much it costs to climb Aconcagua here.
How do I cope with altitude sickness?
Altitude sickness is a concern for many people tackling a mountain such as Aconcagua. But at Earth's Edge, safety is our number one concern. That's why we take the route that we do, and allow for rest days and acclimatisation in our itinerary. We also send an international doctor on every single one of our expeditions, who is trained to treat AMS. The best way to tackle AMS is to climb slowly, stay hydrated and fed, and to remember that it's best treated as soon as the first symptoms appear.
Read more about coping with altitude in our blog post.
What do I need to pack?
Packing for a trek to Aconcagua is no mean feat! After all, the expedition is 21 days long, and you'll be tackling high winds and cold temperatures. We provide an extensive packing list for our expedition guests, but if you read the blog post below you'll get a great insight into what to pack.
For the full equipment list, read our blog post.
How do i train for Aconcagua?
You have to have an excellent level of fitness to climb Aconcagua. The training you do beforehand is really important. But there's no one training method that will suit every body. You need to find what works for you. The most important thing is to combine hillwalking with cardio.
Read about how to train for Aconcagua here.
What is summit day like?
Compared to some other expeditions, summit day on Aconcagua actually starts a little later, at 5.30am. But it's an incredibly tough day and not everyone reaches the summit. There are a number of elements to contend with and we do have spare summit days built into the itinerary to accommodate this.
Read more about what summit day is like here.
For more information about the Earth's Edge expedition to Aconcagua, click here!