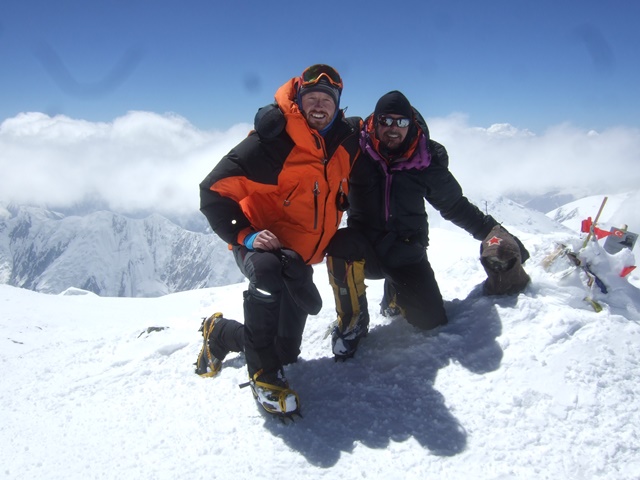 If you're up for an incredible challenge, climbing Peak Lenin will be right up your street. Our level 9 expedition is a formidable trek, but once you're at the summit you'll feel on top of the world. If this expedition sounds like it's right up your street, our ultimate guide to climbing Peak Lenin will give you all the information you need. We've got all the answers, from how much it costs to how long it takes…
The ultimate guide to climbing Peak Lenin
How hard is it to climb Peak Lenin?
Make no mistake – climbing Peak Lenin is one of the toughest challenges around. Despite the fact that some say it's the world's easiest 7,000m peak, it's still a beast of a mountain. There are treachourous weather conditions, high winds and a long summit day to reckon with. That's why we call it a level 9 expedition.
You can read more about how hard it is to climb Peak Lenin here.
What is it like to climb Peak Lenin?
It's always useful to read a trip report, if you want to really know it feels to climb a mountain. Our trip report from Peak Lenin comes from Rosie McManus. Her fascinating insight into the expedition also teaches us that reaching the summit should never be your only goal.
You can the trip report from Peak Lenin here.
How long does it take to climb Peak Lenin?
Our expedition to Peak Lenin is 23 days long. This includes rest days and skills training, which allow us to acclimatise slowly and steadily. We also have four potential summit days built into the schedule, which means we can wait until the conditions are the safest they can be.
You can read more about how long it takes to climb Peak Lenin here.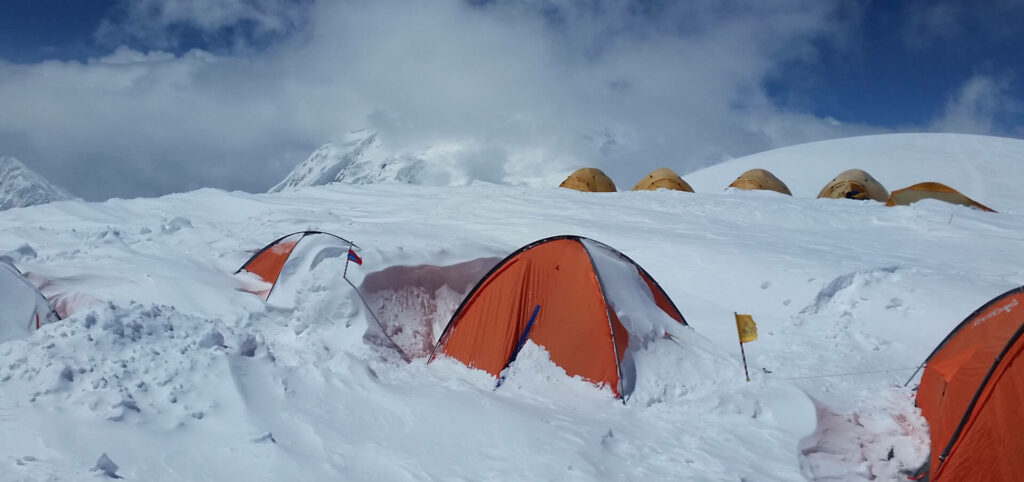 Is it safe to climb Peak Lenin?
Any high altitude trek always presents risk. And Peak Lenin can be a dangerous mountain, mostly due to the unpredictable conditions. Altitude sickness is also a concern. This is why it's of the utmost importance to travel with an amazing team, as well as a doctor.
You can read more about safety on Peak Lenin here.
How much does it cost to climb Peak Lenin?
The Earth's Edge expedition to Peak Lenin currently costs €5,799*, including flights from Dublin. You can also book the expedition without international flights, if you're travelling from the UK. Bear in mind, this rate is based on travel for August 6, 2022, and is subject to change.
You can read more about how much it costs to climb Peak Lenin here.
How do I cope with altitude sickness on Peak Lenin?
Altitude sickness is a concern on many expeditions. As with other treks, the most important things are the simplest. Walk slowly, stay hydrated, eat regularly and get good sleep. It's also hugely important to tell the doctor as soon as you feel unwell. This way, AMS is at its easiest to treat.
You can read more about coping with altitude sickness here.
What do I need to pack to climb Peak Lenin?
Um… a lot! This is a long trek, and you need to make sure you're prepared for all weathers. The days can be hot, and the nights can be cold. Particularly on summit day, when you're trekking before the sun rises. We send you a comprehensive packing list when you sign up, but you can get a taste of it below…
You can read our Peak Lenin packing list here.
So there you have it! The ultimate guide to climbing Peak Lenin. If you have any other questions, you can always reach out to ask us. And you can read more about our expedition here.